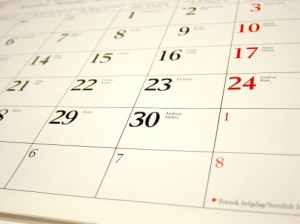 Thursday 23rd
6.45pm Westward Ho! Bridge Club at Trinity Church Hall. 470990
7pm Hartland Aikido Club for over 18s at Bucks Cross Village Hall.
7pm 'Life Drawing' sessions at Bideford Arts Centre.
7.30pm N. Devon British Bike Club at Robin's Nest.
7.30pm Scottish Country Dancing at Westleigh Village Hall. 473801
7.30pm Bideford Folk Club – melodeon player Ollie King at Joiners Arms.
Friday 24th
10am-12pm Community Coffee Morning at School Room, Kingsley Hall, W.Ho! 421274
2-4pm 'Sew Together' at Westward Ho! Baptist Church. 01805 622666
2.30-4.30pm Torridge Table Tennis Club at Bideford Youth Centre. 477932
7.30pm Quiz Night for N D Hospice at Appledore Community Hall. 422710
7.45pm Modern Sequence Dancing, Kingsley Hall, W Ho! 01769 540309
8pm Ceilidh Club at Northam Hall.
Saturday 25th
10am Torridge Ramblers day walk. 429080
3pm Bideford AFC v Wimborne Town.
7pm 'Encore' in concert at Bucks Cross Village Hall. 429388
Sunday 26th
2-4.30pm 'Way of the Wharves' celebration at Pollyfield Centre.
Monday 27th
10am-12pm Appledore Community Art Group at Appledore Community Hall.
1.30-4pm Westward Ho! Art Club at Baptist Church, W.Ho! 477601
6.30pm Yoga & Meditation classes at Chubb/Churchill Community Lounge.
7pm Tai Chi at Bideford High Street Methodist Church Hall. 472532
7.15pm Appledore Singers rehearse at Appledore Baptist Church. 420652
8.30pm N D Jazz Club at Beaver, Appledore – Sandy Suchodolski Trio.
Tuesday 28th
10am-1pm Lavington Church coffee and lunches.
10.30am Walking for Health. 421528
11.45am-12.45pm Tai Chi at Northam Community Hall.
2-3.30pm Salvation Army 'Fun & Fellowship' Club at Baptist Church Hall.
2.30pm 'Lift Off' at Baptist Church, Westward Ho! 0792 636030
6.30pm Bideford Band Beginners Group at Band Room. 475653
7.30pm Lions Club meet at Royal Hotel.
7.30pm Northam Choral Society rehearse at Northam Methodist Hall.
7.30pm Bideford Camera Club meet at Chubb/Churchill hall. 421391
7.30-9pm Samba Baia Rehearsal at Community Arts Network,13 Rope Walk.
Palladium Club – Jam Night.
___________________________________________