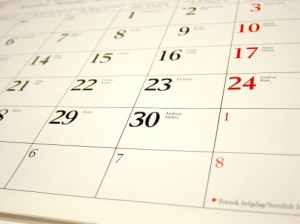 Monday 26th
7pm Tai Chi at Bideford High Street Methodist Church Hall. 472532
7.30pm Bideford Folk Dance Club meet at Northam Hall. 423554
7pm Appledore Band – training band at St Mary's Church Hall, Appledore followed by senior band.
7.15pm Appledore Singers rehearse at Appledore Baptist Church. 420652
Tuesday 27th
10am-1pm Lavington Church coffee and lunches.
10.30am Walking for Health. 421528
11.45am-12.45pm Tai Chi at Northam Community Hall.
2-3.30pm Salvation Army 'Fun & Fellowship' Club meets at Baptist Hall.
2.30pm Lift Off for ladies at Baptist Church, Westward Ho! 0792 636030
6.30pm Bideford Band Beginner's Group at Band Room. 475653
7.30pm Northam Choral Society meet at Northam Methodist Hall.
7.30pm Lions Club meet at Royal Hotel.
7.30-9pm Samba Baia Rehearsal at Community Arts Network,13 Rope Walk
Palladium Club – Jam Night.
Wednesday 28th
9.30am-2.30pm Free Social Club for ages 19+ at Happy Café, W Ho!
10am-12pm Bideford Healing Group at Sea Cadets Bldg in Victoria Park.
10.15am Probus Club at Royal Hotel.
10.30am-12pm 'Feel Better with a Book' at Bideford Library.
10.30am Walking for Health in Victoria Park. Meet at Cafe du Parc. 421528
1-2.30pm See Hear on Wheels at Tesco, East-the-Water, Bideford.
2-3.30pm 'Bideford Friends' at Burton Art Gallery. 01805 622666
4-6pm 'Sew Together' at Northam Library.
7pm Introduction to the Qur'an at St Helen's Church, Abbotsham, 475083
7.30pm Bideford Folk Dance Club meet at Northam Hall. 423554
7.30pm Two Rivers Wind Ensemble Rehearsal at Bideford Band Room.
8pm Torridge Male Voice Choir meets at Woolsery Village Hall. 441601
Thursday 29th
10.30am Walking for Health along Tarka Trail. Clarence Wharf Car Park. 421528
10-11 & 11-12 Tai Chi, Marlborough Ct.
2-3pm Seated Exercise for over 60s at W Ho! Baptist Hall. 01805 622666
7pm Hartland Aikido Club for over 18s at Bucks Cross Village Hall.
7.30pm Scottish Country Dancing at Westleigh Village Hall. 473801
8pm Bideford Folk Club at Joiners Arms.
Friday 30th
10am-1pm Lundy Art Group at Blue Lights Hall, Appledore.
2.30-4.30pm Torridge Table Tennis Club at Bideford Youth Centre.
7.45pm Modern Sequence Dancing, Kingsley Hall, W Ho! 01769 540309
8pm Ceilidh Club at Northam Hall
________________________________________________