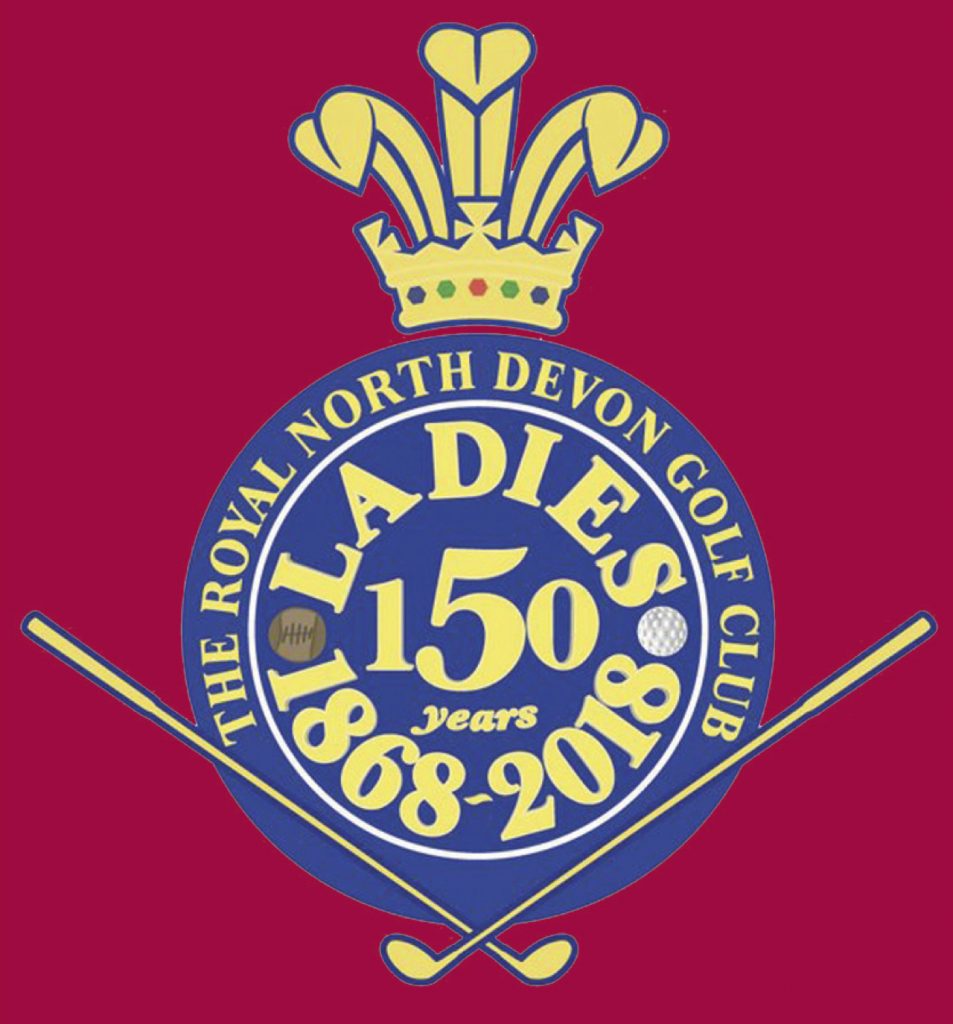 "The Westward Ho! and North Devon Ladies were very early pioneers in the history of Ladies Golf. The Reverend Isaac Gosset, Vicar of the Parish of Northam and a founder of the Royal North Devon Golf Club has to take most of the credit for the formation of the Ladies Club. On May 28th 1868 the Reverend Gosset extended an invitation, by way of a letter, to ladies living in the locality suggesting the formation of a Ladies Golf Club.
The first meeting took place at Northam Vicarage on the 8th June 1868 when it was formally resolved to form a Ladies Golf Club. At a further meeting just one week later, a committee were elected and a number of letters of intent were read from prospective members. There were forty seven original Lady Members and twenty three Male Associate Members – most of these Lady members were the wives and daughters of existing members of the men's Club". (The opening lines from a booklet published last month to celebrate 150 years of their existence.) More extracts below.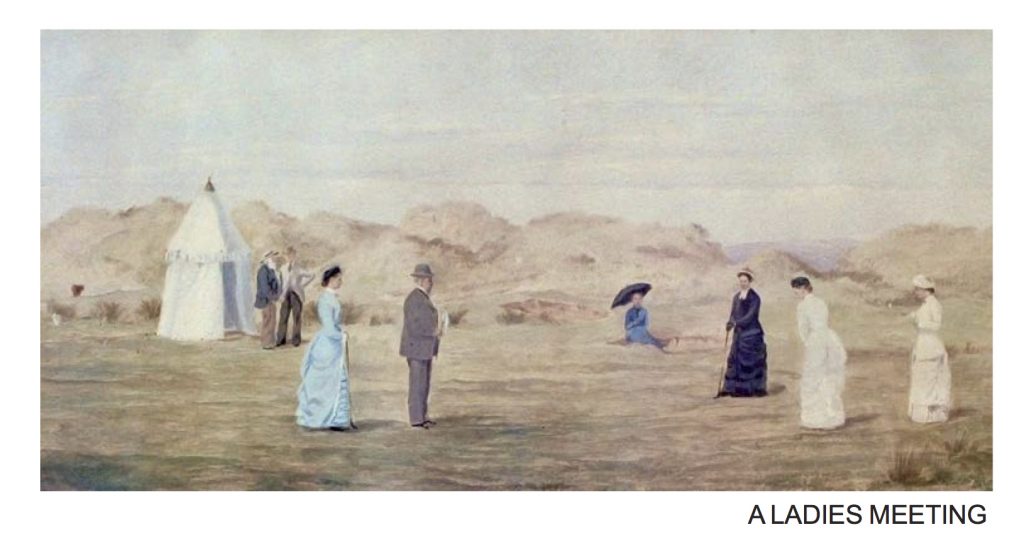 The 'ladies meeting' (see above) has some artistic licence and is seemingly more like a fashion show where dress is more important than a good golf swing (although with a putter it is unlikely that a lady would need to make a full swing.) The tent was purchased for £6 in May 1871 and in that year a Mr. Hearn was paid 1/6d (7.5 pence) every time it was erected – usually once a week from May to September.
Ladies' Course.
The original course was of eighteen holes, but could only be played with a wooden putter and the early scores reflect a certain prowess amongst the ladies, with scores of about fifty four (level threes) required to win any sort of prize. During this early time the Men's Club Professional, Johnny Allan, is named as the custodian of the links and responsible for maintaining the course.
The 'new' Ladies course was formally opened at 2.30 pm on January 2nd 1894 and the men could use it!
Interestingly in August 1895 it is reported that the Ladies' course has 'Molesworth's Permanent Tee Boards made of three inch planks, six foot square, bolted with cross pieces and then covered with matting and sprinkled with sand to give a firm grip'; this area of ground on which the Ladies' course was located is still notoriously wet today – especially in winter.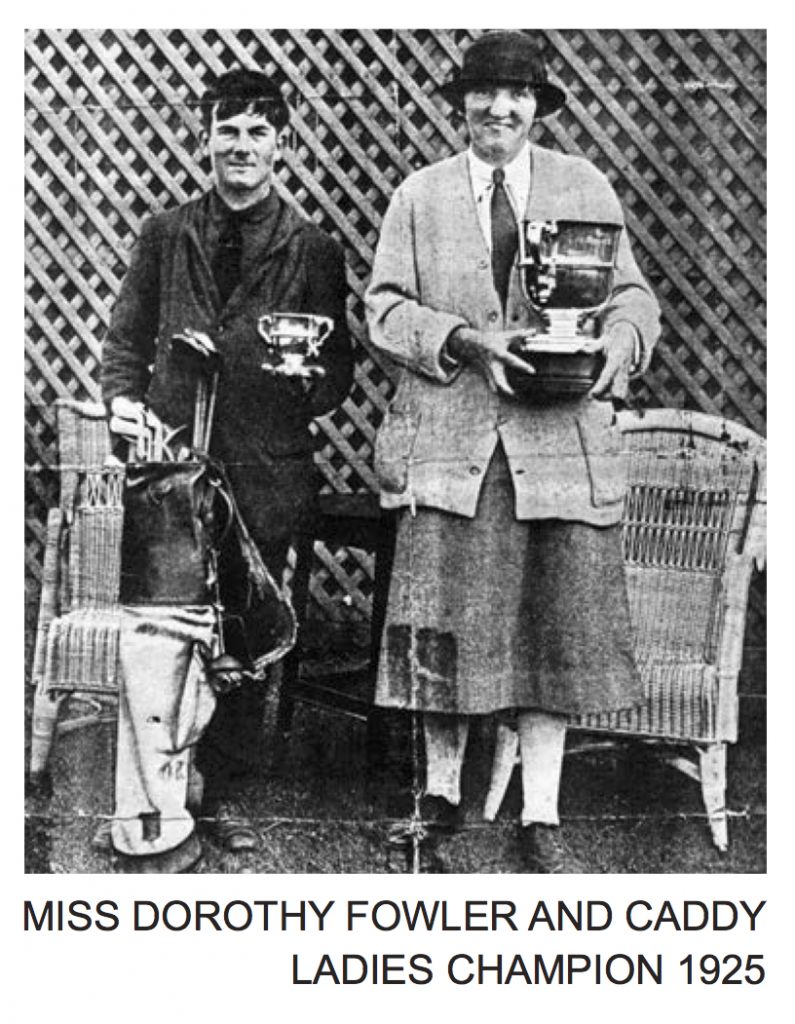 Although this course originally measured just 1,500 yards there were major improvements – mostly extending the length, due to the new Haskell golf ball. In the Ladies Golf Union Year Book of 1904 the course then measured 2,242 yards.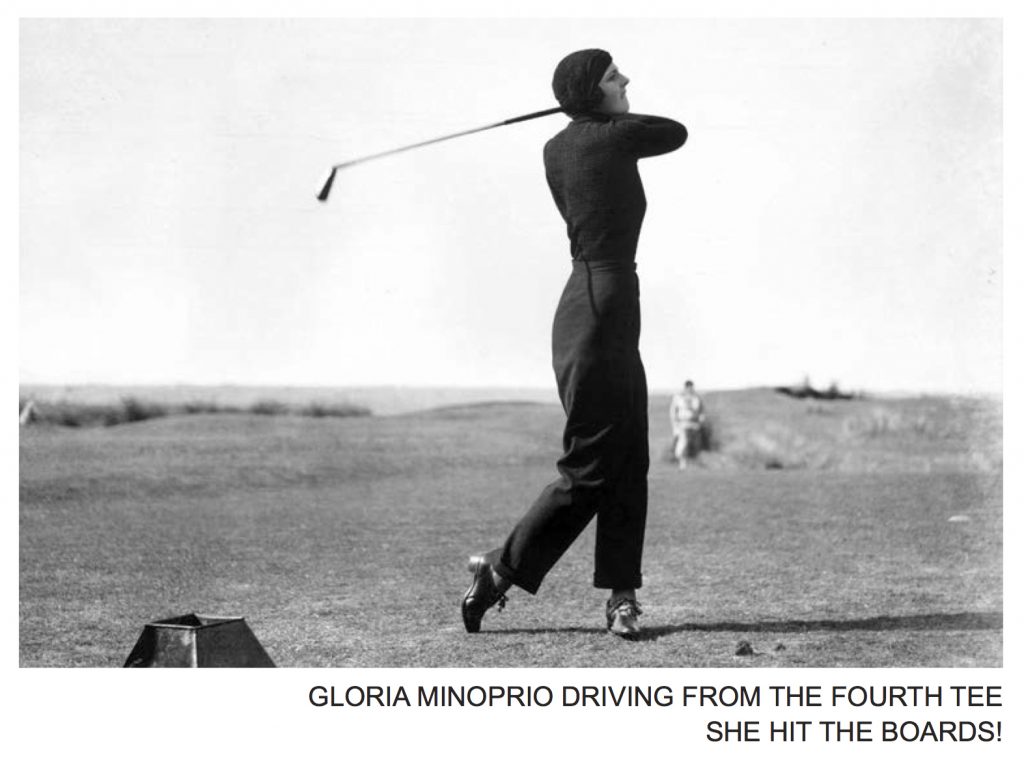 Want to read more? Copies of the booklet are obtainable from the North Devon Club House via the manager Mark Evans. Celebrations took place in June.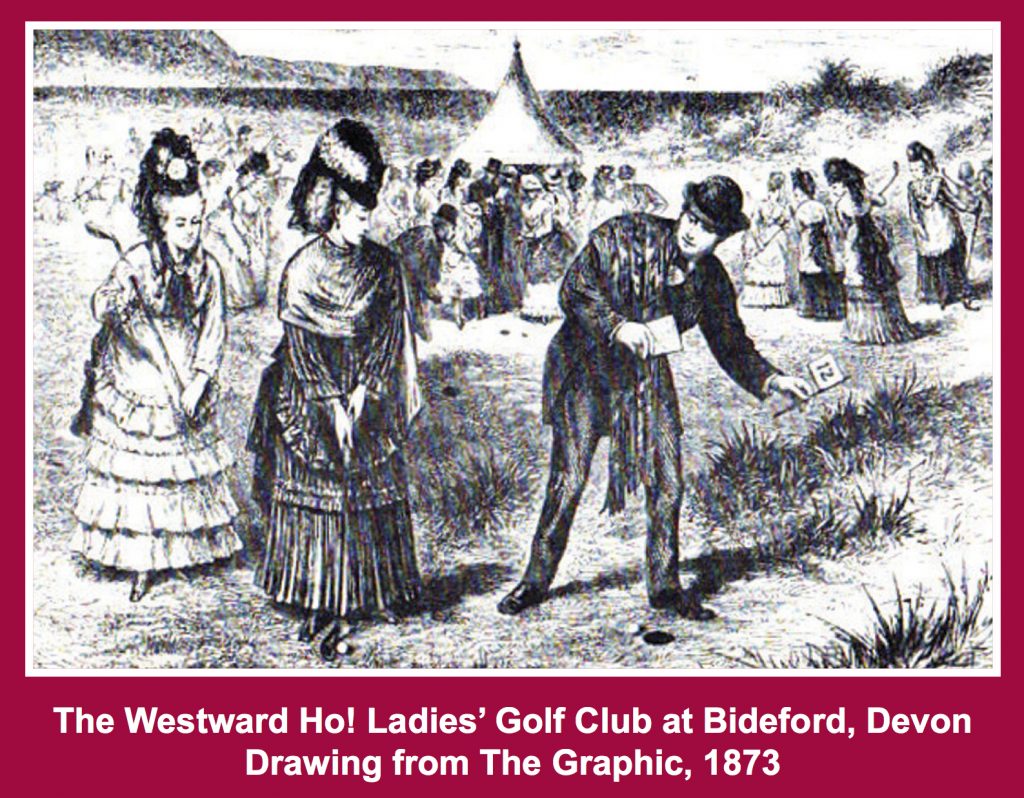 ________________________________________________