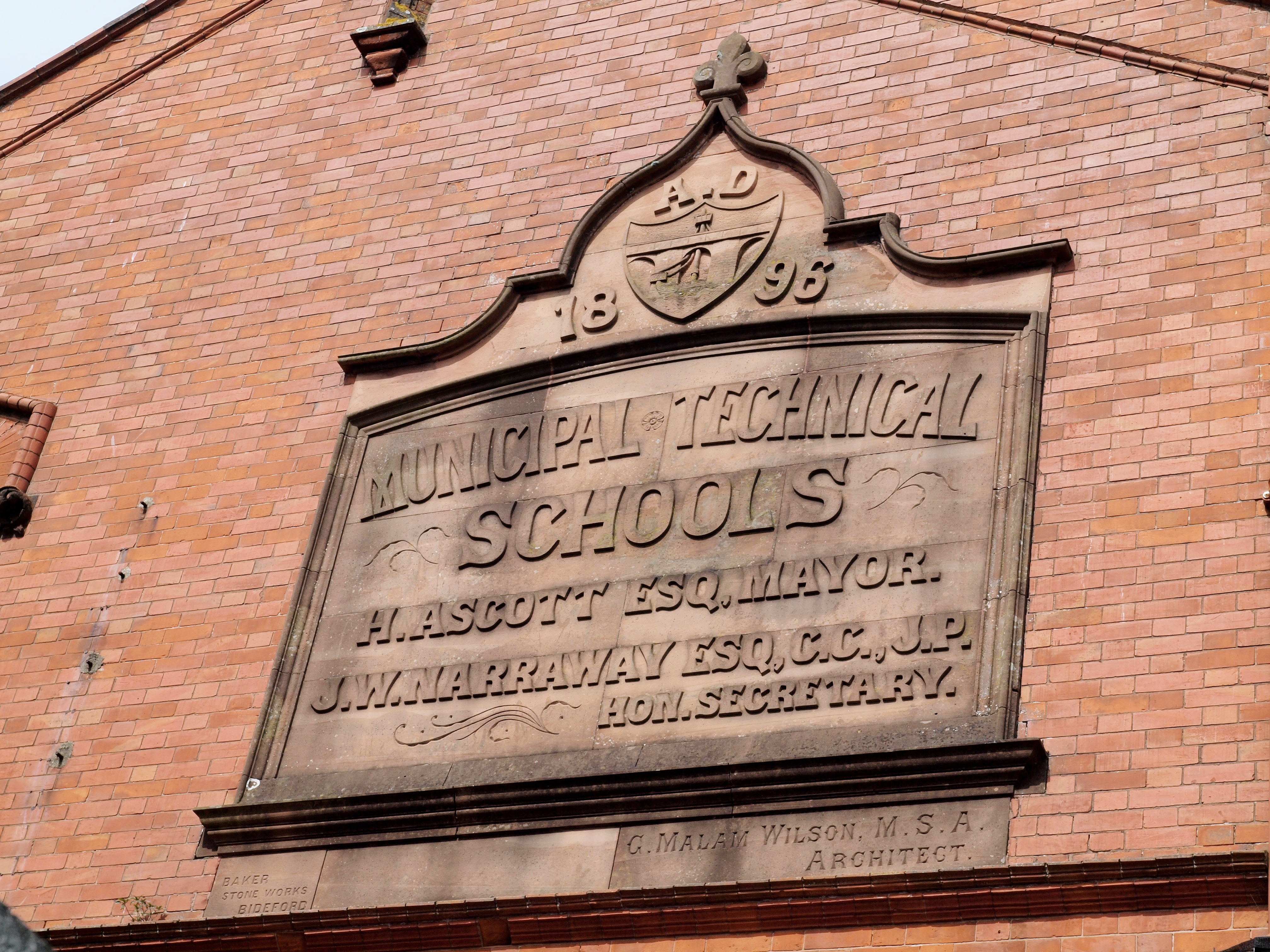 Bideford Art School (now Bideford Arts Centre), a listed building on the Pill, has an interesting history. It started life in 1896 as a technical college, a result of 'self help' Victorian values. Our photo above shows the plaque on the side of the building which mentions the Mayor, and also Alderman Narroway, who was a great supporter of Bideford Library. (His portrait can be seen there in stained glass.)
The last two decades of Victoria's reign led to what was known as 'municipal socialising' where museums, art galleries, technical colleges were created for the public good. Bideford's college developed into a specialist art school, possibly because of the nature of the area, a pretty place where artists gathered, and became well known for its art and craft teaching.
I recently spoke to John Butler, former curator at Burton Art Gallery and talented wood carver – (seen here in his studio in Butchers' Row.)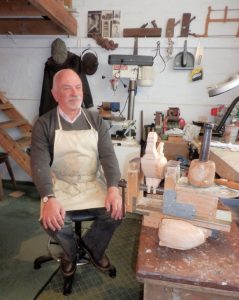 John left school at 16 and went to Bideford Art School to do what was then known as the 'Pre Diploma' course. Following on from that he completed his art education,as many did, at a larger art school.
The students at the Art School benefited from high quality teaching and small groups.
There were some excellent artists trained there. Allin Braund became famous for lithographs and trained and taught at Hornsey School of Art in the 1930s. Rosemary Sutcliffe, author of 'Eagle of the Ninth' and many other books on Roman and Greek history, was a well known member of the Royal Society of Miniaturists; Leslie Worth, who became President of the Royal Watercolour Society, was born in Lime Grove. Bertram Prance became a cartoonist for 'Punch' magazine, as did George Belcher, and Michael Darling (occasional cartoonist for Buzz ).
Under the leadership of Jim Paterson in the 1950s it continued to flourish with potter Harry Juniper, and artists Judith Ackland (who with Mary Stella Edwards lived in the cabin at Bucks Mills and produced some fine water colours) and Sheila Hutchinson. Their work can be seen as part of the Burton Art Gallery's permanent collection.
In the 70s the Art School became a general further education college, and art education was diverted to North Devon College in Barnstaple (Now Petroc), unfortunately with the resultant bigger classes.
RA.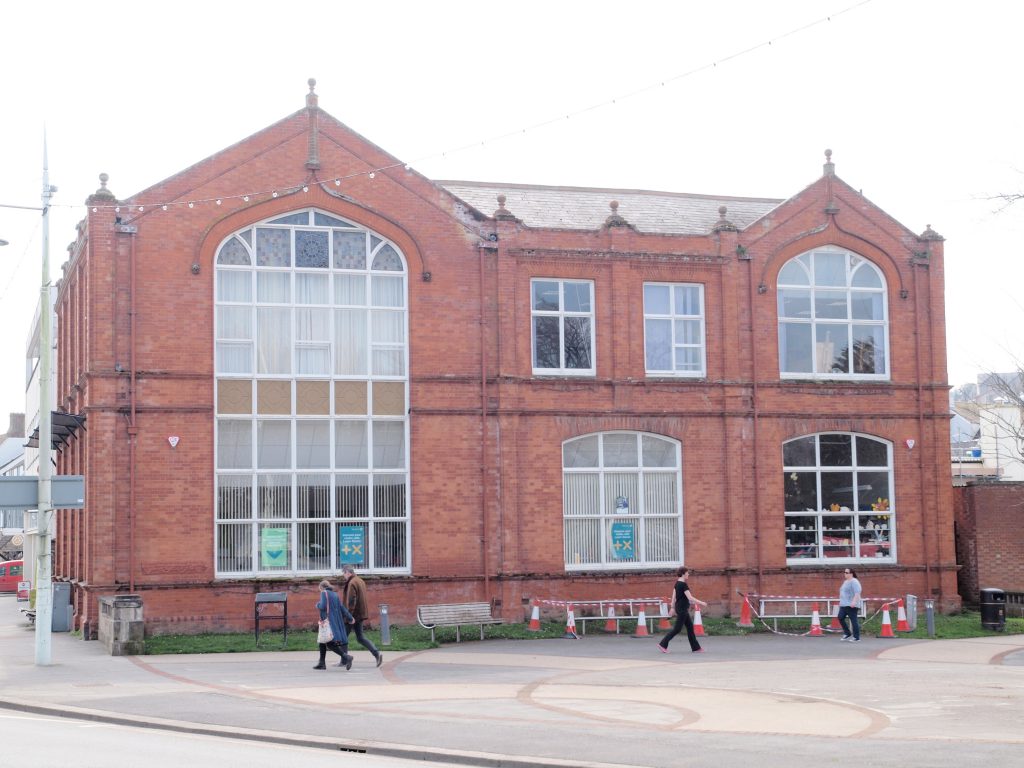 Did you attend Bideford Art School ? Share your memories of it with us.
__________________________________________________