If your computer or laptop/tablet is misbehaving, there're a few things to try before going into panic mode and dashing off to your local PC repair centre.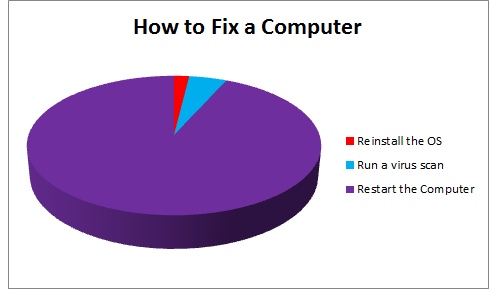 The most common recommendation is to simply turn it off and then on again. You may need to leave it unplugged for 20 minutes or so before trying again, this is a very common trick and works for other electrical equipment too such as Sky boxes and Xboxes!! There's a multitude of D.I.Y computer fix tutorials and web pages that you can follow if you want to try to fix it yourself but bear in mind that you could make the situation worse, especially if you're are inexperienced, and you should never expect free advice from a computer store; some things are best left to the professionals. Check your software is up-to-date and that there are no updates needed; updates are released to improve the performance of your PC system, so by not installing them your PC may not contain vital software such as security patches.
We'll visit Windows updates in a future column. What are the common errors that have computer users breaking into a cold sweat and require technical knowhow to fix?
The Blue screen of death, aka a stop error – This is considered the most serious possible error code and is caused by a hardware or driver related fault. All may not be lost, get the PC into a repair centre who can try to boot the machine in safe mode and fix the error. It can be a time consuming and complicated repair, but a blue screen doesn't always mean certain death. It could just need a firmware update or hardware components may need replacing.
404/ Page not found – this isn't usually a fatal error with your PC, just a web page that you are trying to access. Double check that you have spelled the wed address correctly as miss spelling will generate an error code, and is known as a client-side error! If this is all you get when you log on to the web then there is an error with the router, the line or the PC. BT engineers can check your line, if this is OK then a computer technician will need to text your equipment to determine where the fault is.
DLL file missing error – This error affects any DLL file across all the Microsoft operating systems. There are lots of DLL files that can cause lots of trouble. This is an example of what a DLL file error looks like. Error Loading C:\Users\Admin1\AppData\Local\Temp\ubielbpl.dll The specified module could not be found.
Nickie Baglow (Complete Computing.)
___________________________________________