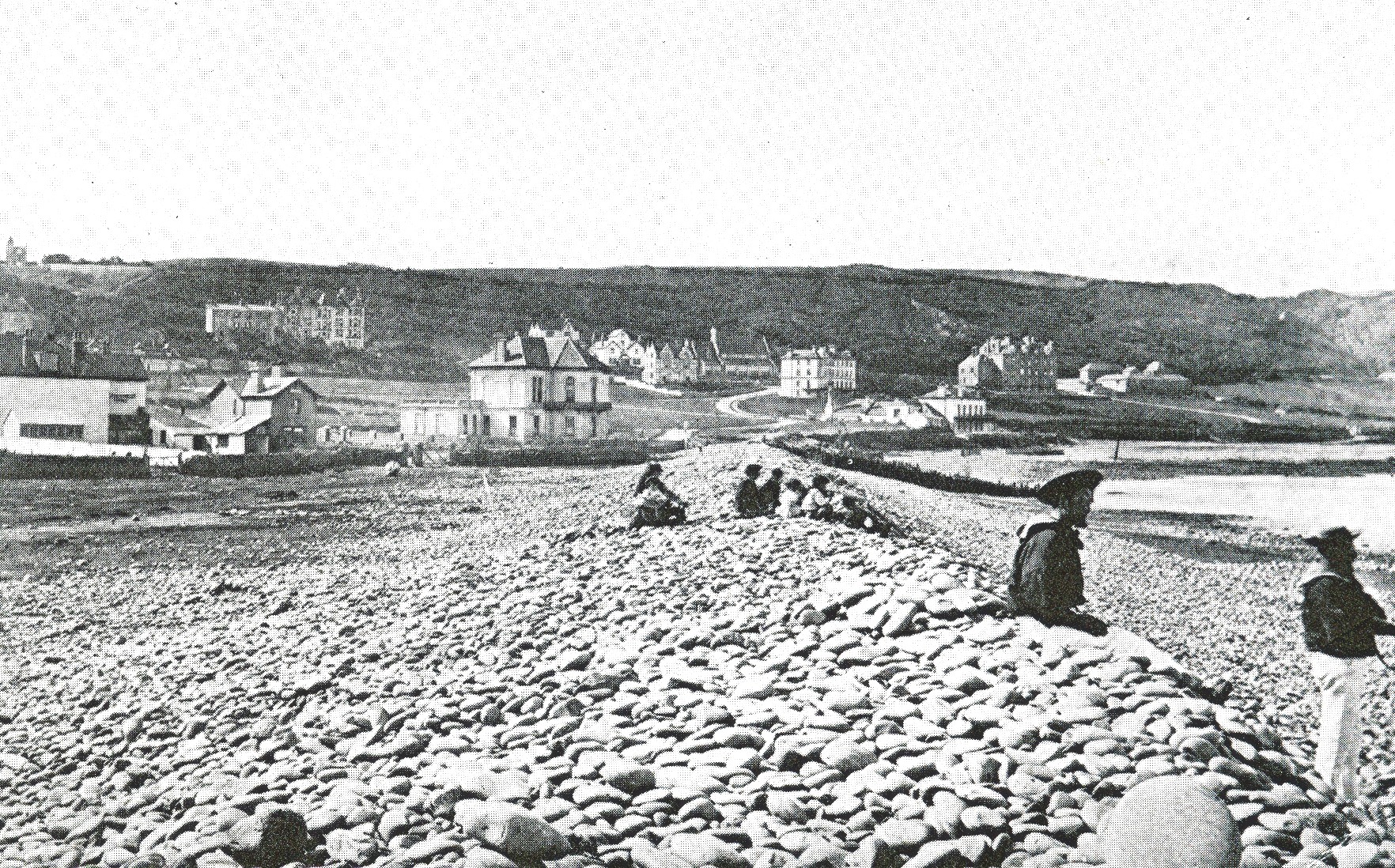 150 years ago the "Northam Burrows Hotel & Villa Company" was formed following the success of Charles Kingsley's novel "Westward Ho!" which he wrote whilst living in Bideford. The company planned to build a whole resort, marketed at wealthy Victorians and enticing them to stay and spend money in the newly built hotel and villas alongside the long, golden beach with its unique pebble ridge.
In 1863, at the time when the company began, there was nothing much to see in Westward Ho! apart from a couple of farms among fields and a few hedges. The company began to build and create an elegant resort centred around a 33 bedroom gothic style hotel. (This building was still standing until the year 2000 and "Ocean Park" apartments now occupy the site, the lower section constructed using stone from the original hotel). Nearby there were stables and then a house at each entrance where Victorians would show their tickets, at Upper Lodge which still stands today at the top of Fosketh Hill and Lower Lodge in Golf Links Road.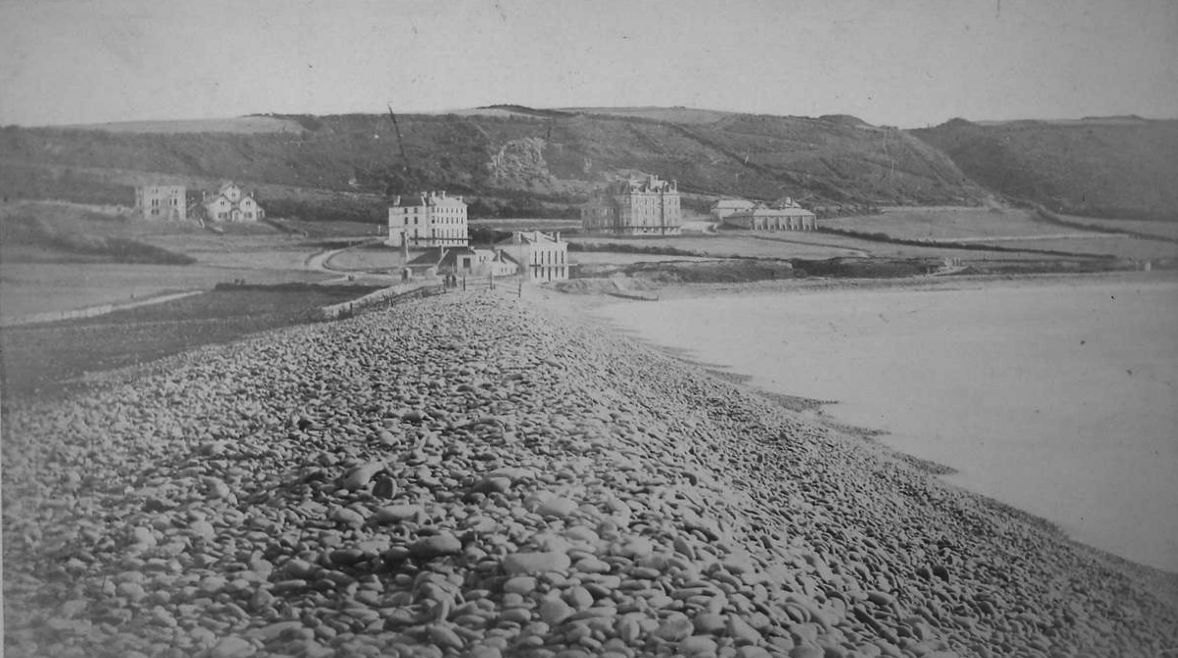 By 1870 there were swimming baths, schools, shops, the oldest golf club in England had been built, a church and even a 600ft pier. Rudyard Kipling attended the United Services College between 1878 and 1882 and today it is named Kipling Terrace after him. The Westward Ho! project had been a success and in 1901 a railway was built to connect it to Bideford ( later extended to Appledore.)
Coastal erosion has always been an enemy to Westward Ho! and after destroying the pier and several houses the sea wall was built between 1928 and 1931. Top Camp Holiday Centre was built along with several holiday parks and campsites and the resort continued to thrive as an attractive location for holiday-makers. During the 1990s many of the Victorian landmarks were demolished to make way for modern developments and Westward Ho! looks very different today to the scene enjoyed by the Victorians.
Stan Andrews
For more information visit www.westwardhohistory.co.uk and "Westward Ho! History Group" on Facebook. Photos from their collection.
_________________________________________________________________