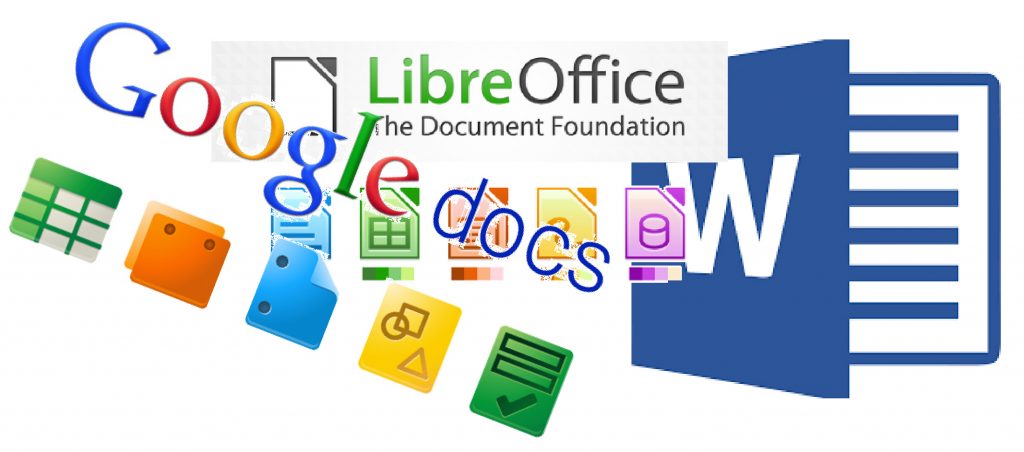 As you will be aware software can be almost as expensive as the PC or laptop itself! You don't have to have the top names and pay the top prices – there are many products on the market and some are even open source (free). In this edition of 'Buzz Byte' I will look at Google doc vs MS Word vs free software – LibreOffice.
Google Documents is free for basic personal documents but there are more in-depth options through G-Suite by Google cloud. Offers smart editing and styling tools. There are various different styles of spreadsheets and google slides which allows you to create presentations with themes, embedded videos and animations. In addition to all this Google Forms offers the ability to create forms, polls or a quiz, as well as manage email subscription newsletters, making it useful for small businesses and individuals.
LibreOffice is also a free word processing package. You can expect from Libre access to writing documents, spreadsheets, presentations, databases, mathematical formula editing and draw, giving access to vector graphics and flowcharts. Libre is about people, culture, creation, sharing and collaboration. LibreOffice is community-driven and developed software, and is a project of the not-for-profit organization, The Document Foundation.
Microsoft Word offers four levels of packages, currently starting at £60 with one package available on monthly subscription – Office 365. Microsoft offer the same word processing and design packages as the free products with the additional bonus of the webmail service outlook. MS offers tailor made packages for home, business and student use.
Before installing a free package, make sure it is compatible with programs such as Word ; a lot of businesses and large organisations have word packages such as Office 365 for documents at home so that employers or potential employers can open files.
As always the choice is down to customer preference, but if you want for information pop into your local computer store.
Nickie Baglow . Complete Computing.
______________________________________________