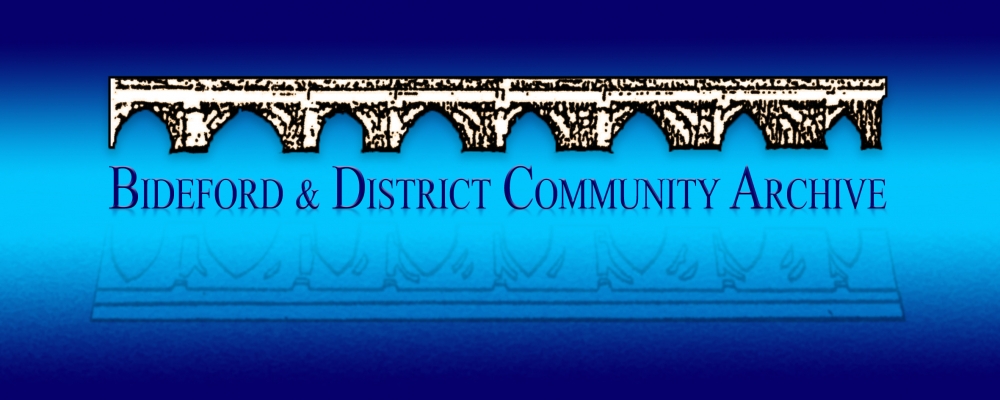 November 1921
The first section reviewed this month was the small ads, and this is a selection of what was found:
Situations vacant:
Mrs Mill, Crowbarn, Instow, wants an assistant for the farmhouse. T Woodyatt, High Street, Bideford, wants a smart youth as apprentice to Gent's Outfitting.
Mrs Bulkley, Cotfield House, Buckleigh, wants a cook-general.
Abbotsham Parish Church wants a new organist, duties to commence in the New Year.
They are not all local positions, which made the volunteers at the Archive wonder why advertise in the Gazette? Do these people have second homes in this area?
Ward, 3 Highfield, Exmouth, requires a cook-general aged between 20 and 25 years, Church of England preferred.
Mrs Wilson, 10 Putney Hill, London SW15, wants a cook-general and a house parlourmaid.
Looking even further afield, Australia has a severe shortage of labour, and experienced farm workers and young men under 25 who are accustomed to manual work can get reduced rates on steamship passages.
Sales:
H Hinks Shipbreaking Yard, West Appledore, has pitch pine logs for sale, good for lighting fires;
W J Wiley of Westward Ho! is selling a Rover car, 1913 model. It has been laid up from 1915 to 1919 and is painted green. Price – £255.
Lady Hehir, 3 Nelson Terrace, Westward Ho! has two Irish Terrier puppies, 1 dog, 1 bitch, 10 weeks old. 5 guineas each.
Mrs Sandercock, Ardmore, Northam, advertises pure bred White Wyandettee Cockerels, 5 months old, from 8 shillings each.
_____________________________________________________