Steamship 'Freshspring' celebrates four years in Bideford.
During the Second World War, a fleet of freshwater-carrying steam ships was commissioned by the Royal Navy to deliver water to warships. These became the 'Fresh' class of ships and the last one to be built by Lytham Shipbuilders, in 1946, was named 'Freshspring'. She served most of her time in Malta before being retired to the Clyde in the late 1970s, where she was decommissioned and mothballed.
While all of her sister ships were scrapped, 'Freshspring' was sold into civilian life and was towed to a new life in Bristol's Floating Harbour. However, all did not go well and in the late 1980s she eventually ended up moored on the banks of the River Severn at Newnham where her machinery was kept in good order by her then owner, though externally she was deteriorating.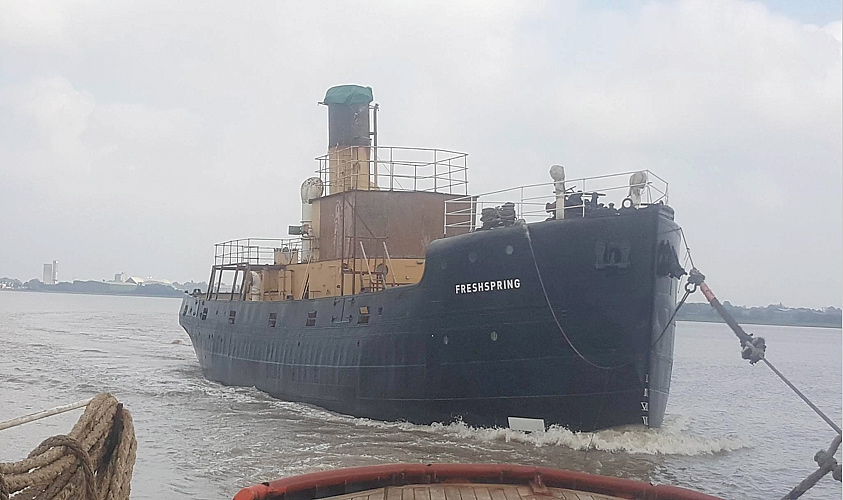 In 2012, a charitable trust was set up with the aim of saving 'Freshspring', and she was acquired by the Trust in 2013. Major funds for hull repairs were gained in 2016 and on 16th Oct 2016, SS 'Freshspring', towed by the tug 'Severn Sea', made her way down the Bristol Channel and up the Torridge to a new home in Bideford. It was an amazing journey, managed by a team classed as lunatics by experts for even attempting this remarkable project.
During her early days in Bideford, SS 'Freshspring' could not be opened to the public, as she needed further work. Volunteers stepped forward and achieved miracles with the ship, but some things needed funds. The wheelhouse and boat deck were rotten but the team persisted.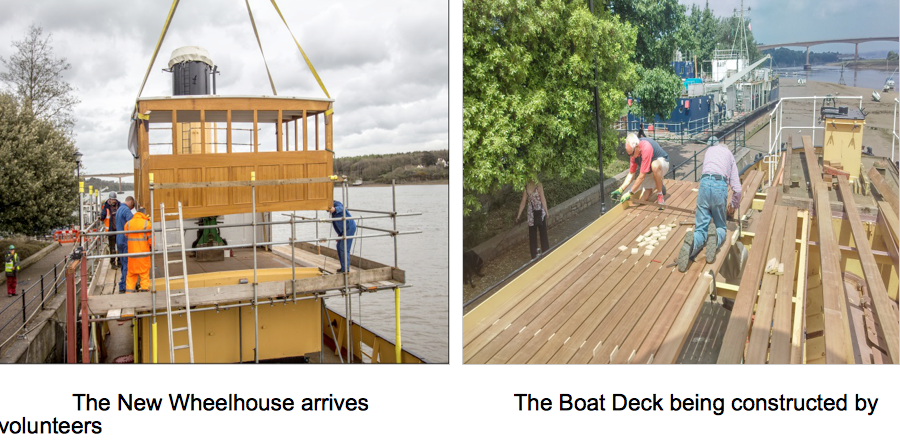 Four years later with Heritage Lottery Funding, local financial support and in the safe hands of the people of Bideford, SS 'Freshspring' is a very different ship.
Welcoming over 3,500 visitors during 2018/2019, The Trust's 54 registered volunteers have been working hard to make sure that the visitor experience is truly memorable.
From 2017- 2019, the Steamship Freshspring Trust contributed over £18,000 to the local economy.
With its own brand of beer, sponsored and brewed in a local brewery, and a range of branded clothing, also supplied locally, the Trust is proud to cultivate maritime pride back into Bideford and be part of the community.
SS Freshspring is more than a steamship. She's a place for volunteers to meet, learn new skills and have a sense of purpose. She's a classroom for local schools where education involves hands-on activities and learning, she's a venue for art classes, she helps young people to understand careers in maritime and has potential for so much more.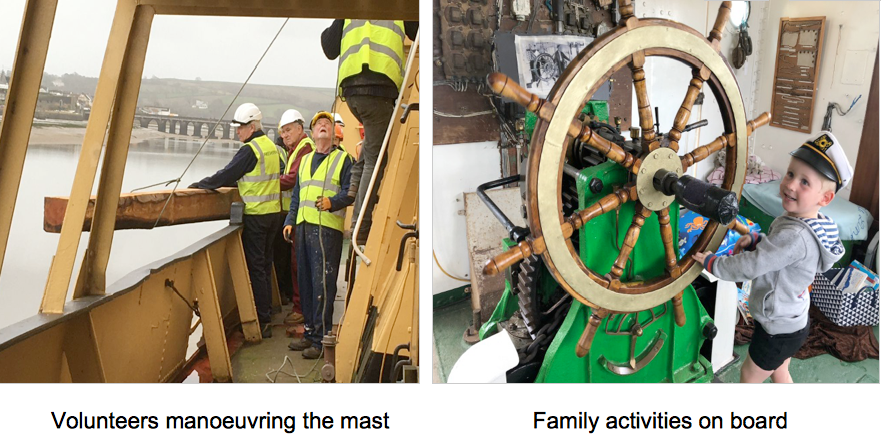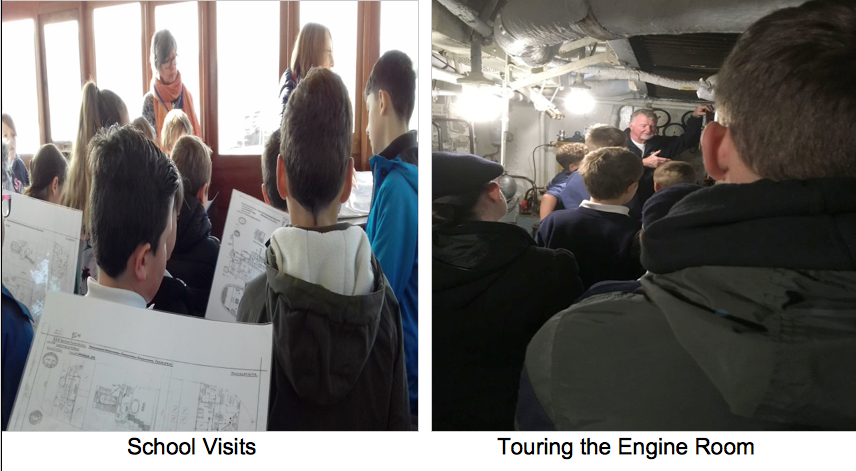 In recent months, Covid-19 has forced the Trust to review its ways of working. Confined spaces have made it impossible to safely open the ship to the public. However, a virtual reality tour, currently being created in partnership with BMT Global, will provide a valuable education resource and let the public tour the ship without leaving the comfort of the fore deck. This is a really exciting piece of work using cutting edge technologies. With the newly crowdfunded awning in place, tours won't even be hampered by inclement weather!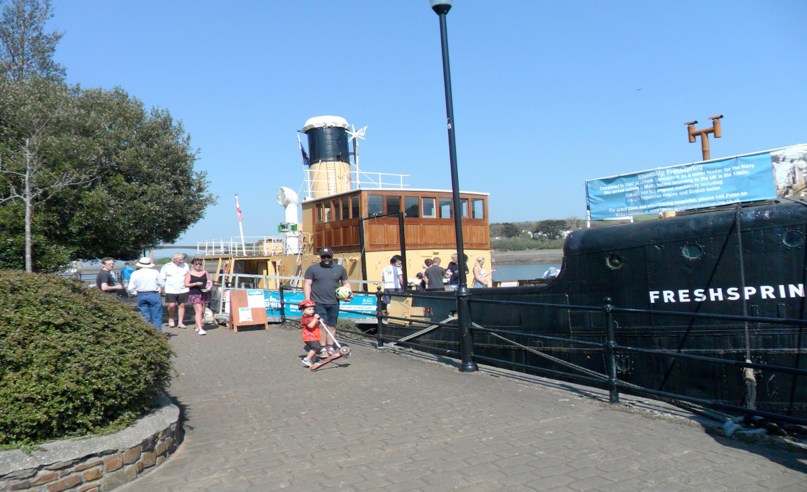 The next challenge is to secure funding for two essential studies. Tenders are in for Feasibility and Viability studies and are ready to go. Once funds for this work are obtained, the Trust will learn exactly what needs to be done for SS 'Freshspring' to operate and become economically sustainable. These studies are pivotal pieces of work.
There are so many ways that you could help Freshspring, either from home or by helping on board. You are promised a warm welcome and a range of activities to choose from. Visit https://www.ssfreshspring.co.uk/get-involved/volunteering to find out more.
______________________________________