Exmoor Pony Centre, Ashwick, Dulverton, TA22 9QE.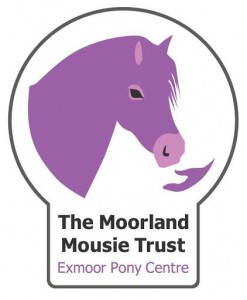 Good news from the Pony Centre – we are now open! Very careful consideration has been taken to ensure we are following the government guidelines to keep all our staff, volunteers and visitors safe. Due to the restrictions, we are currently offering some ride bookings and visitors are welcome to come and see the ponies, although please call or email to book first. As circumstances change, we will be reviewing other possibilities so look at our website for news. It will be lovely to have people around again appreciating and learning about the ponies and what we do here at the charity.
Through social media we have been able to stay in touch with our wonderful followers and we are grateful to all that have donated in our various fundraising events. The Volunteer Challenge, to circumnavigate the 104 miles perimeter of Exmoor National Park, was so well supported and the 17 volunteers raised in excess of £2,000. Artist Jane Wills raised just over £1,000 for us by raffling a limited-edition print of her beautiful painting of Exmoor Ponies. Thank you to all who have supported our fundraising efforts in these difficult times. Keep an eye out on our Facebook, Website and Instagram pages for more on the way.
It's been busy during Lockdown, those of you who remember Banksy and Andy will be pleased to know that they, and their bigger friend Da Vinci, have recently passed their inspections. Andy and Banksy will be at the centre for visitors to see over the Summer, but Da Vinci is off to a beautiful grazing site in Scarborough with five other friends. We took in 6 older mares who needed a future. They were handled and had routine welfare checks before heading off to a new grazing home.
Finally, we send you all our good wishes and maybe we will see you at the Centre for a visit soon. For booking a visit or ride please get in contact with the details below –
Website: www.exmoorponycentre.org.uk
Facebook: www.facebook.com/TheExmoorPonyCentre
Instagram: #exmoorponycentre?
Email: info@exmoorponycentre.org.uk?
Tel: 01398 323093.
________________________________________________