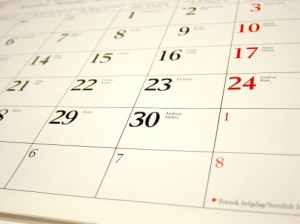 We're here weekly –
Mondays.
10am-12noon Appledore Community Art Group at Appledore Community Hall. 01237 425541. williams-c60@sky.com
7pm Tai Chi at Bideford Methodist Church Hall. 01237 472532
7pm Appledore Band – training band St Mary's Church Hall, Appledore, followed by senior band. Contact Hugh, Secretary, 473723.
7pm-8pm Walking Football at Kingsley School: Men and Women.Tel Rose Young French, 07895 035091
7.15pm Appledore Singers rehearse at Appledore Baptist Church. 420652
Tuesdays.
10am-1pm Lavington Church coffee and lunches.
10.30am Walking for Health. 421528.
11.45-12.45 Tai Chi at Northam Community Hall : TorrAGE Ageing Well. £2.50 donation. 01805 622666
2–3.30pm Salvation Army 'Fun and Fellowship' Club at Baptist Hall.
2.30pm 'Lift Off for Ladies' at Westward Ho! Baptist Church; speakers and cuppa. 01237 425471.
6.30pm Bideford Band Beginners rehearse. New members welcome. Victoria Park Band Room. 475653
7pm-8pm Walking Football at Kingsley School: Women only.Tel Rose Young French, 07895 035091.
7.30pm Camera Club at Chubb/Churchill Hall. 01237 421391.
7.30-9pm Samba Baia rehearsal at Community Arts Network, 13 Rope Walk.
Wednesdays.
10am – 12 noon. Bideford Healing Group meet at the Sea Cadets Hall in Park Lane.
10.30am-12noon 'Feel better with a book' at Bideford Library. 01237 476075
10.30am Walking for health in Victoria Park. Meet at Café du Parc. 01237 421528
10.30-11.30am Tai Chi SW, free classes for over 50s, G4 Gym, Dadden Court Ind Est. 01237 478802
2pm Tea with Friends at St Mary's Church.
2.15-3.30pm 'Fit as a Fiddle.' Buckland Brewer Church school room : TorrAGE Ageing Well, 01805 622666
7-9pm Bideford 'Sew Sociable' at Lavington Church Rooms, Willett St.
7.30pm Bideford Folk Dance Club at Northam Hall. 01237 423554
7.30pm Bideford Phoenix Morris practice at Bideford Baptist Church. 01237 473798
8pm Torridge Male Voice choir rehearse at Woolsery Village Hall. 01237 441601
Thursdays.
9.30am-10am Under fives story time at Bideford Library. 01237 476075
10-11am (beginners & intermediate) and 11-12noon (intermediate) Tai Chi at Marlborough Court. £2.50 donation. 01805 622666
10:15am – 12 noon Northam & District Men's Forum: Methodist Church Hall, Cross Street, Northam. Contact Mike on (01237) 459324 for more information.
2-3pm (in term time) Seated exercise for over 60s at Westward Ho! Baptist Church. £3 donation. 01805 622666
2-4pm 'Tea and IT' at Bideford Library. Bring your tablet/ phone etc. 01237 476075
2.15pm Thursday Fellowship at Northam Methodist Hall. 01237 421956
6.45pm Westward Ho! Bridge Club at Trinity Church Hall. 01237 470990.
8pm Bideford Folk Club at Joiners' Arms.
Fridays.
2-4pm 'Sew Together' at Westward Ho! Baptist Church. TorrAGE Ageing Well, 01805 622666
2.30-4.30pm Torridge Table Tennis Club at Bideford Youth Centre. 01237 477932.
4-6pm Needlecrafts at Bideford Library. 01237 476075
7.45pm Modern Sequence Dancing, Kingsley Hall, Westward Ho! 01769 540309 .
8pm Ceilidh Club Northam Hall. 01237 476632 .
Saturdays.
10am – 12noon Children's Lego Club at Bideford Library. 01237 467075
10.30am – 12.30 Scrabble club at Bideford Library. 01237 476075.
Sundays.
7.45pm ND Cancer Care Quiz at Lacey's Ale and Cider House, Mill St Bideford. £3 per person, teams up to 6. All welcome, contact Neil 01237 473798.
***************************
And we're not –
Friday 20th
6pm – 10.30pm Whaam Youth Concert at Pier House, Westward Ho! Contact details:- John BartonEmail: johnbarton007@gmail.com Tel: 07725 056 094.
Saturday 21st
10am Torridge Ramblers Day walk. 01805 625485.
10.45am Devonshire Association Bideford Branch AGM at Burton Art Gallery. Contact Michael Wright 01409 281565 or bidefordabranch@btinternet.com
(Devon Family History Society meeting cancelled – see 28th.)
Sunday 22nd
6am British Naturalists ; Dawn Chorus meet at Parkham Ash .details from sec. 01271 343607.
Monday 23rd
8.30pm North Devon Jazz Club at Beaver Inn Appledore For a meal booking phone 01237 474822 and for details about the Club phone Peter Hames on 01237 421065.
Tuesday 24th
10am-1pm Positive People Workshops at Morwenna Community Centre.
Wind Chimes and Bird Box Craft. 07803406776 or jomanley@devoncf.com
Wednesday 25th
10.15am Probus meets at Royal Hotel Bideford. 01271 831480.
2-3.30pm Bideford Friends at Burton Art Gallery tel 01805 622666.
Thursday 26th
10am – 12pm Coffee morning and table top sale at North Devon Yacht Club, Instow. Jenny, 01237 422710.
2pm – 5pm Way of the Wharves project meet at Royal Hotel. Kingsley Room.
Friday 27th
10am – 12noon Coffee and chat at Kingsley Hall Westward Ho! 01237 421274.
10am -1pm Lundy Art Group at Blue Lights Hall, Appledore. Tel 07733 443580.
Saturday 28th
11am-2pm Parkinson's Spring Fayre at Weare Giffard Village Hall.
2pm Devon Family History Society Bideford Group. Pollyfield Centre Peter Christie -'The Skeleton Army'.
Sunday 29th
10am Angela's Ride from Braunton to Torrington in aid of Dementia UK.; email info@angelasride.co.uk
___________________________________________