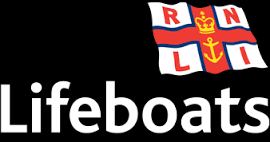 There was an increase in activity in 2017 over the previous year, with 60 launches in 2017 as opposed to 48 in 2016. One life was saved, 15 people were assisted who would have got into a more serious situation without assistance and the crew had the unpleasant task of recovering 3 bodies.
Around 75% of the launches were for services within the estuary and both the Taw and Torridge rivers. The station has seen a significant increase over the last couple of years in the volume of launches for potential or actual suicides and searches for missing persons with mental health problems.
In October the Lifeboat Operations Manager, Wendy Dale, retired after some 13 years of service and she will be sorely missed by many. Her replacement as the Lifeboat Operations Manager is Tony Merrill.
_____________________________________________