The Exmoor Pony Centre, Ashwick, Dulverton TA22 9QE
It is February and we are looking forward to welcoming you all to the Pony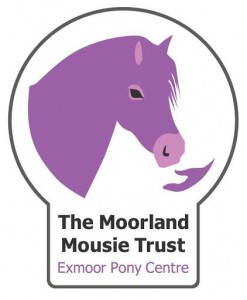 Centre for a new season of events.
We have taken in eight new foals so far at the Centre and have assisted with a further eight in their new homes. We have also been bringing on some of the ridden ponies, such as Jensen, and they will eventually become part of our trekking team. Meanwhile, Periwinkle, Robbie, Fudge and Fleeter have been on hard exercise through the winter in an effort to keep their weight down. Too many mince pies and carrots, perhaps?!
In November, we welcomed a new member of our team. Clare joined us as administrator and has been doing a great job keeping the office and shop in order and manning the phone.
We are also rather excited by the thought of shopping for the replacement truck being funded by the Elise Pilkington Trust. We hope to find one fairly soon and it will be a relief to be able to undertake the often long journeys delivering and collecting ponies in a reliable vehicle that is not always threatening to break down.
Finally, a reminder about the Fun Quiz and carvery in aid of The Exmoor Pony Centre at the Sportsmans Inn, Sandyway on Friday 16th March at 7.30pm. If you would like to participate, please contact the Exmoor Pony Centre on 01398323093 or Sheila 01598 740281 to book your team.
OPENING TIMES MID-FEBRUARY TO END OCTOBER Sun, Mon, Wed, Thurs, Fri – closed Tues & Sat. 10am – 4pm (LAST ENTRY 3.45pm).
Our Office Hours are:
Mon, Thurs, Fri 9.15am – 2.15pm and Wed 9.15am – 4.15pm.
At all other times volunteers and pony staff are onsite and may be able to answer your query. But please do leave a message if there is no answer.
Website: www.exmoorponycentre.org.uk
Facebook: www.facebook.com/TheExmoorPonyCentre Email: info@exmoorponycentre.org.uk Tel: 01398 323093.
______________________________________________