A happy New Year to you all!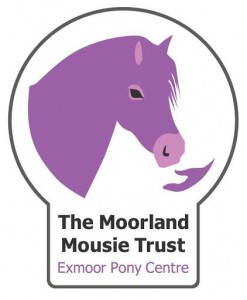 We have been busy handling youngstock and finding homes for many of the ponies we take in each year. Just before Christmas two ponies, Rebus and Barney, found new homes. Rebus travelled to Dartmoor to keep a retired racehorse company and Barney joined a family in Somerset where he will be a child's pony. Another pony, Jack, returned to us from a foster home. Jack is a lovely pony and has already found a prospective new home to go to in January. It is great to see our ponies settled in loving and caring homes.
The weather sometimes makes life a little tricky at the Pony Centre. Frequent minor flooding and branches down in the wind seem to be a weekly occurrence but the ponies are always relaxed and happy whatever the weather. And, of course, they love rolling in the snow – but at least they are still clean, whereas when they roll in the mud it's a very different story!
When the Pony Centre was first set up, the Elise Pilkington Charitable Trust generously assisted in funding a sign-written 4×4 truck. Over the past ten years, this truck has clocked up many thousands of miles collecting and delivering ponies the length and breadth of the country and by the end of last year we were left in no doubt it was reaching the end of its life. We are again extremely grateful to the Elise Pilkington Trust for donating funds towards a replacement vehicle which will enable us to continue to transport our ponies between the Centre and their new homes in comfort and safety.
New Year activities start with a 'Pancakes and Ponies' activity event on Tuesday 13th February 11am- 2pm with pancakes in our Green Room and all the usual pony activities including pony rides, grooming and fun trails.
A Charity Fundraiser Quiz in aid of The Moorland Mousie Trust and Exmoor Pony Centre is at the Sportsmans Inn, Sandyway on Friday 16th March at 7.30pm. If you would like to participate, please contact the Exmoor Pony Centre on 01398 323093 to book your team.
The ponies would like to thank everyone for their many kind Christmas gifts of carrots and other treats. The three foals in the photo, having a look at what Santa brought them, are Cuckoo, Pipit and Little Owl, our naming theme this year being British birds.
The Centre is currently closed for the winter and will re-open on Sunday 11th February 2018. Riding will begin in late March.
Website: www.exmoorponycentre.org.uk
____________________________________________