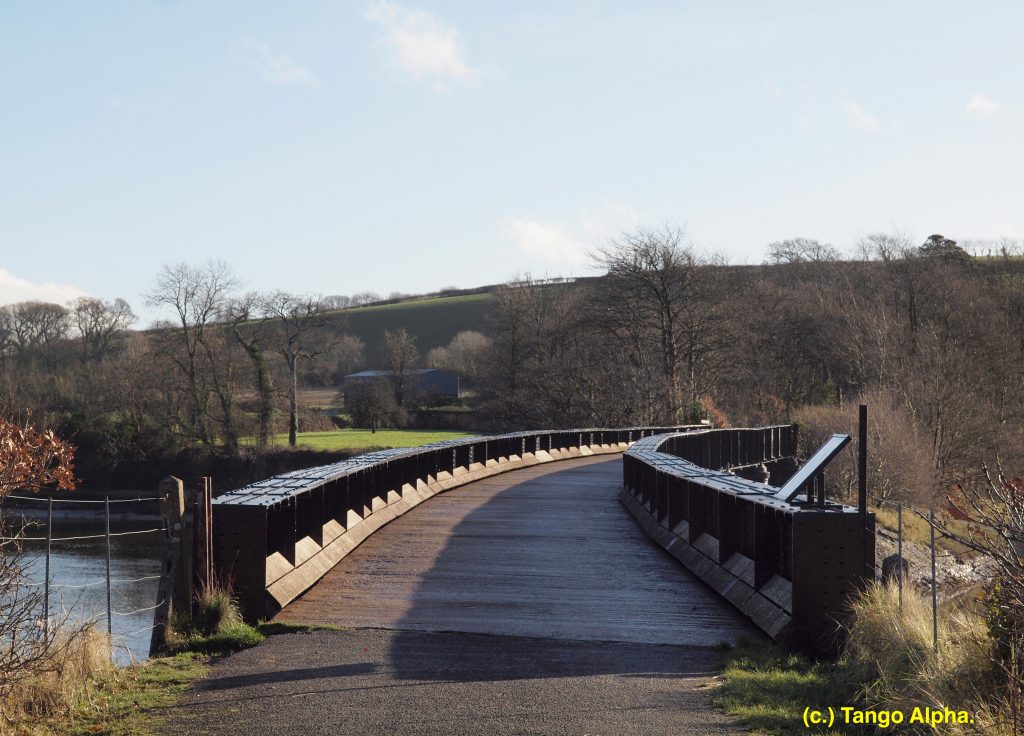 Mention the 'Iron Bridge' and every Bidefordian will know where you mean – but there were once two such bridges.
The first and earliest was at Landcross on the Bideford-Torrington road and was a prefabricated structure, probably made in South Wales. It was brought to North Devon by boat in 1825 when the present riverside road to Torrington was being constructed. It was rebuilt using steel in 1926.
The second 'Iron Bridge' (above) is the more familiar one over the Torridge that used to carry the railway to Meeth and is now part of the Tarka Trail. This was built when the railway was extended to Torrington in the early 1870s – but its construction was not without controversy.
Read the full article by Peter Christie in March's Buzz.
____________________________________________________