Thank you.  This is a thank you to some wonderful people of Bideford. In July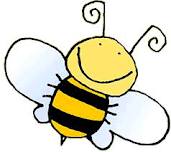 my husband and I were on holiday in Instow and on the first day we visited Bideford. On getting out of our car my husband dropped his keys. We returned to the car at about 6pm and realised the keys were missing.
This is when kindness took over, firstly a gentleman told us a lady had found our keys and handed them to Radfords tobacconist opposite the car park. The gentleman there told us that at 5pm when the shop shut they took them to McColls, where we retrieved them.
We just want to say a big thank you to the mystery woman, the gentleman and the two shops without whom our holiday would have been ruined.  Thank you,
Roger & Jo Tyldesley (Berkhamsted Hertfordshire.)
?*****
Bridge Pool.
I was privileged to have the rights to catch salmon and sea trout. My net had to be 600 feet long and 24 feet deep to fish the salmon pool. Over the years I have walked under the Bridge hundreds of times. I included some treasures from the Bridge Pool in the resin blocks on the Quay. ('Secrets of Bideford' by Lesley Kerman (available at Bideford Library) describes the burying of art works in the fabric of the Quay when the flood defence scheme was completed. ) There is a story (true – who knows? ) that there is a love letter etched into the arches,'Ode to Eli,' parts of which can be read at low tide.
Derek Barnes.
*****
Families for Children Trust.
We place vulnerable children from all over the UK with new adoptive families in Devon, Dorset, Cornwall, Somerset and the Isles of Scilly.  We have a growing number of older children, sibling groups and children with disabilities waiting to be adopted and we are looking for more adopters to come forward quite quickly.
The next meetings in North Devon are:
October –

National Adoption Week, 16th-22nd October.
Thursday 19th October Time: 6.30-8.30pm; Venue: Voice FM Meeting Room, Belle Meadow Court, Albert Lane, Barnstaple, North Devon EX32 8RJ
Friday 20th October. Time: 10.00am – 12noon. Venue: DROP-IN APPOINTMENT, Families for Children, The Garden Flat, Castle Hill Estate, Studd Dr, Filleigh, Barnstaple EX32 0RH.
*****
Soul Intention is an 11 piece soul band with a 5 piece horn section and decades of experience between them. This popular Big Sound Soul Band perform a vast repertoire of soul classics from the 60's and 70's with a mixture of the very best Motown and Stax songs including "Chain of Fools", "Mustang Sally" and "In the Midnight Hour" made popular more recently in the "Commitments" and "Blues Brothers" films.
The band likes to support local charities and is offering to play at 4 free gigs to help local charities wanting to raise funds in 2018. However, you would need to have a venue that accommodate this big band and with a dance floor large enough for you and your guests, as Soul Intention will keep you dancing all night long. If you would like to know more, please contact Penny on 01271 860379 or Trev on 01237 470268.
*****
Wicked Week.
This year's theme for Wicked Week is 'Horrible Histories'. The event will run from Saturday 21/10 to Sat 28/10. We will also be promoting the Fire Station's haunted house event on 31/10.
We will have activities in town every day between 11-4pm – with events in the evening on Fri 27/10 and Sat 28/10. Activities will include: Window Display Competition Craft activities, Pumpkin carving, Story time History talk – uncovering Bideford's Horrible History – Facepainting and glitter tattoos, Medieval disco Childrens entertainment. Look out for the full programme of events which will be published shortly.
______________________________________________