At Bideford Library.
We will be having a jigsaw on display for the whole of the month, with all welcome to complete it by October 31st.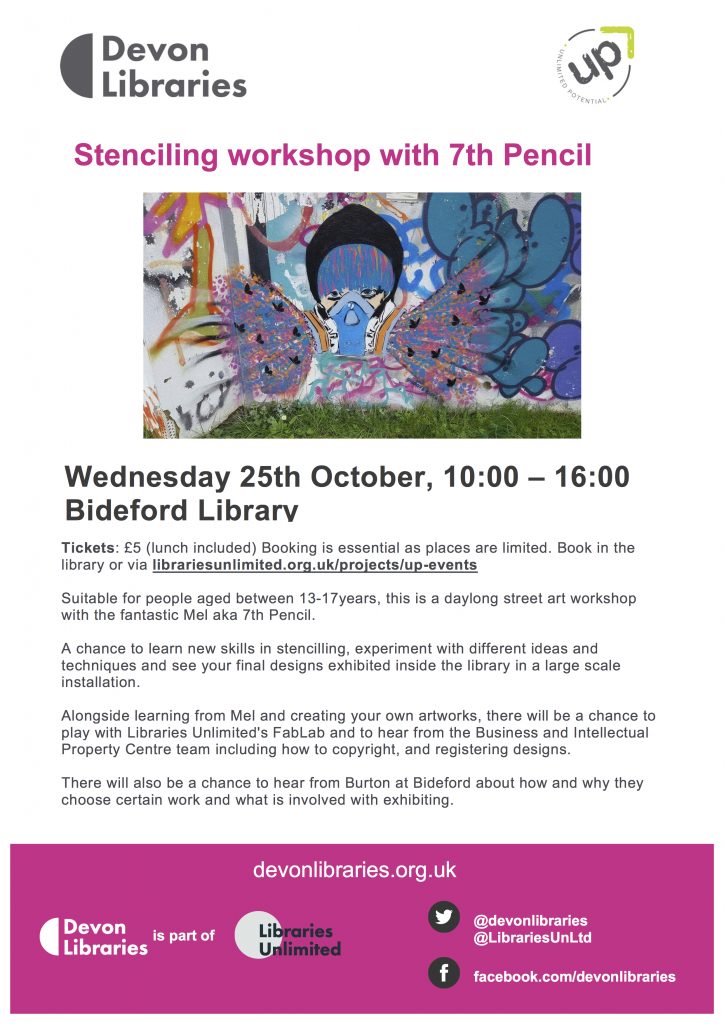 librariesunlimited.org.uk/projects/up-events
******
At Northam Library.
Monday 23rd October 1.30-3pm and 3.30-5pm FabLab – make a key-ring using a 3D printer (£5.) For more information 01237 475111.
Monday 30th October 2.30-3.30 Free Poetry and Art Workshop with leading poet Chris Tutton. A friendly and interactive workshop examining an art movement and writing a poem about it. To book 01237 475111.
******
'Leaving Time', by Jodi Picoult.
Discussed by Bideford Library Readers' Group in September.
The picture on the cover of the paperback edition could lead the reader to anticipate just another missing person mystery but, from the start, s/he is in a tale of magical realism. With elephants!
Jenna Metcalf, age 13, embarks on a search for her mother who disappeared when Jemma was 3. She is on her own: her father is in a psychiatric hospital, her one grandparent is not interested. Her missing mother was an academic doing research on elephants; and we are given lots of detail concerning the emotions, maternal behaviour and expressions of grief shown by the many individually named animals.
An overriding theme in this book is memory. Yes in elephants!
But also in humans – both Jenna and her mother, Alice, having much to say on this subject.
Other themes soon become apparent – spiritualism and the paranormal – and, before long, the reader is being led through a labyrinth towards a surprising revelation.
There was much discussion of the details and puzzles of the story and the group as a whole found it interesting. Only one member anticipated the surprise.
John Martin.
_____________________________________________