Shops come and go all the time in all towns, with a few lasting for some time – but even these eventually close. One that fits this latter category is Taylor Brothers' shoe shop in Mill Street. I first started buying shoes there 40 years ago, but John and Angela Taylor, the present owners, can trace the beginnings of the business back to around 1938 when John's father Reg served his apprenticeship with a shoe repair shop situated in one of the Art Deco buildings in front of the Baptist church in Mill Street.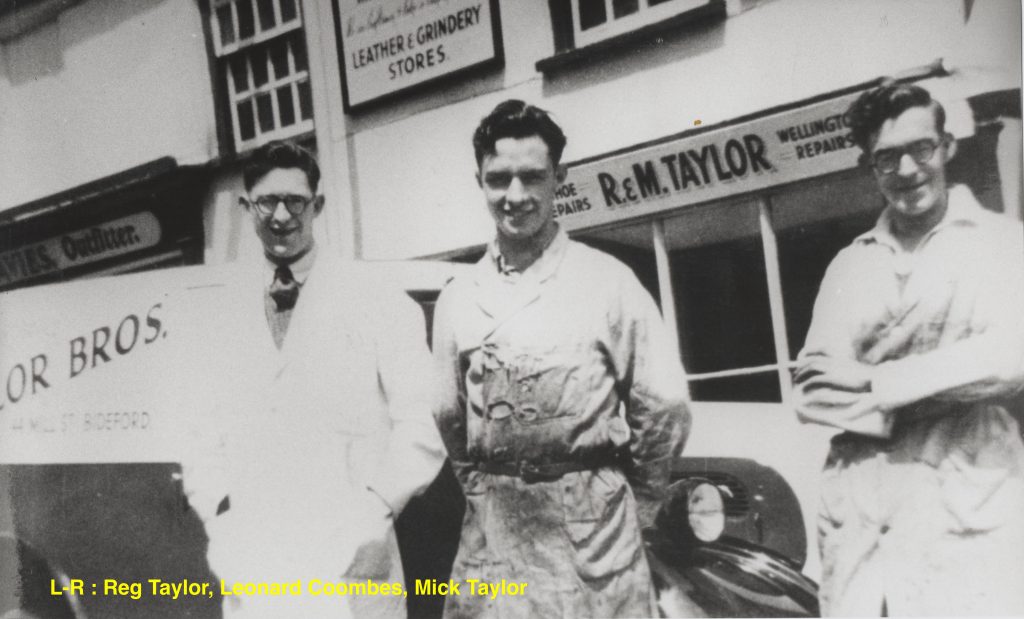 Reg used his new skills to set up his own outlet in the front room of a house in Meddon Street and after the war set up a shoe repair business with his brother Mick in New Street, Torrington (opposite White's Lane). The two did well, especially after securing the contract to repair shoes for both RAF Chivenor and St.Mawgan's, and in 1949 moved back to Bideford acquiring 44 Mill Street and later the adjoining number 43. The two shops were completely remodelled in the 1970s to create the premises that have become familiar to generations of children and parents alike. As their available space enlarged so the brothers expanded into selling new shoes and leather goods and then added key cutting to their services. Reg died in 1981 just a year after taking on his son John, and the latter continued to run the business with his uncle Mick who passed on in 1995.
John and Angela have run it successfully with their 5-6 staff until this year when they have decided to retire. Over the years the shop hasn't just catered for those buying new shoes or repairing old ones but has also provided some 'special' lines as well. These include making a pair of boots for a black Berkshire sow who had sore feet, repairing a diving suit and even making some size 20 shoes for local entertainer Jay the Clown. Oddest of all must have been the male customer who walked into the shop, took off his trousers and asked the surprised staff if they could mend his wooden leg!
All good things come to an end, it is said, and now this much loved shoe shop is closing some 68 years after it first opened – one of the longest lived businesses in the town. It will be much missed.
Peter Christie.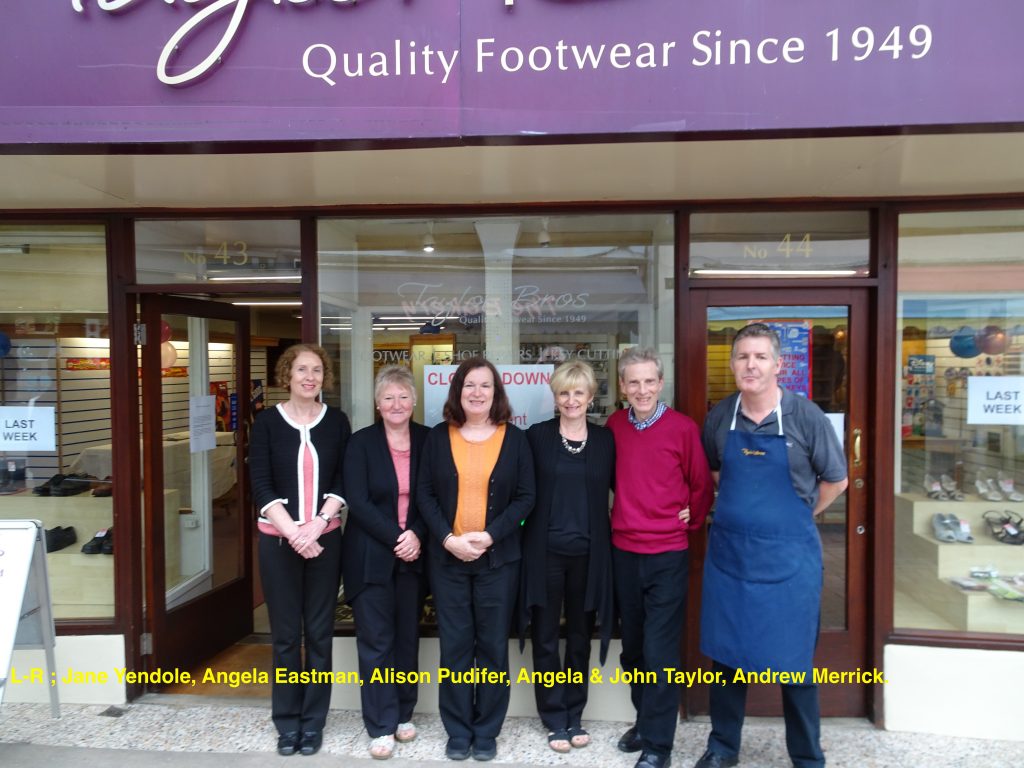 ________________________________________________________