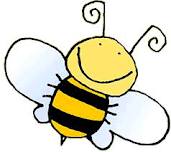 May Hilder.
We have noted the articles in the last two months Bideford Buzz concerning May Hilder Way. Northam Town Council totally refutes the suggestion that it is unaware of May Hilder. Her name is shown on our Honours Boards in the Council Chamber at the Town Hall, once as Chairman of the Northam Urban District Council and twice as Mayor of Northam Town Council. Both Members and staff are well aware of her and the contribution she made to the area.
Jane Mills, Town Clerk Northam Town Council .
*****
Instow electrified before Bideford.
I've been turning out old tapes etc and found a recording which I made on the 13th May 1956 at 6.30 pm on my Grundig Tape Recorder. (Over 60 years ago!)
I don't know whether any of your readers would be interested to know that Instow Station was ahead of Bideford Station then. Yes, truly! I needed to make a recording of a train leaving a station for sound effects for one of our W.I. Plays. I took my Grundig tape recorder to Bideford Station, only to find that there was no electricity, so had to drive in haste to Instow Station to catch that same train in order to make the recording! (I also made a recording of 'a car pulling up on a gravel drive'.)
The attached newspaper print-out (below) confirms those events!
Coincidentally, you will see that Nesta Hilder was in the cast of one of the plays.
Cynthia (Snowden).
*****
School Governors wanted.
I am a Governor at the Holsworthy Federation and have been in that role for just 2 years but am enjoying it very much.
As you may have read from the local press and from other sources, Holsworthy Federation that includes the Community College and the Primary Schools at Bradford, Bridgerule and Black Torrington is in the process of joining a Multi Academy Trust.
The intention is to merge with a number of other schools in the surrounding area to create a larger, more vibrant and bigger group that will provide increased opportunities for the students and staff.
In the Holsworthy Federation, there will still be a need for a strong local Governing Body and we are currently looking for some new faces to fill some spare spaces. The role of a Governor is very interesting and rewarding nowadays and brings with it a great sense of achievement. If you feel you can spare some hours and want to help with improving the education of the students locally, or just want some more information about what is involved, I would be happy to assist.
Ken Watson. 01409 253965 watson.ken21@gmail.com
or Sally Wood swood@hcc.devon.sch.uk
______________________________________________