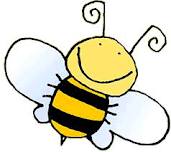 The letter in June's 'Buzz Word' –
I am looking for information on the lane now known as May Hilder Way which is the footpath between Kingsley Terrace and Atlantic Way, Westward Ho! No one, not even Northam Town Council, who named the footpath, seem to know who May Hilder was. Nor is it known who maintains the footpath or who created the original path, although Torridge District Council were approached and asked to maintain it according to the Northam Council Minutes of 3rd June 2003.
I would appreciate any help as the footpath is part of Westward Ho's past history and its future.
Many thanks
Alan F Fulford.
And the replies –
May Hilder.
Just read Alan Fulford's piece on the mystery of May Hilder. I am astonished the town council has never heard of this lady. May Hilder was extremely well-known in Westward Ho! in the Fifties and Sixties and lived at Atlantic Way, not far from the top of the Beach Road junction on the opposite side. She used to be a live wire with the Follies drama group and, to my knowledge, was involved in many other local activities, such as the Kingsley Hall committee. Indeed, when I started out in journalism around 1960 she was a local contact of mine, not only for the Follies but other newsy bits too. She had a family – her son was a classmate of our daughter at Bideford College.
Graham Andrews.
****
Regarding the article in the June Bideford Buzz about May Hilder. May was the first Pro Warden of our Holy Trinity Church, Atlantic Way, Westward Ho! She was born in 1909 and passed away in 1994. (We have a Harry Juniper Jug in Church with these dates on.) She had been the Mayor of Northam. I am very surprised that Northam Council do not have a record of this. She was also involved in many charity committees and events and attended our Church for many years. She lived in the bungalow in Atlantic Way beside the lane now known as May Hilder Way.
Audrey Harding.
****
I expect by now you have had several letters in response to Alan Fulford's letter!
Mrs Hilder was a well known figure in Westward Ho! in the 1950s and '60s. She was President of the Westward Ho! Women's Institute, a Councillor and Chairman of Northam District Council. I've just been down to the Northam Council Offices – there is a photo of Mrs Hilder as Chairman of the Council for the years 1978-1979 and 1986-1987. My on-line research gives her dates from 1909 to 1994.
She, and her family, lived at 'Point Garry', which is the house adjacent to May Hilder Way. Her daughter, Nesta, married Danny Ingrouille of Appledore.
I lived in a flat, further along Kingsley Road, in the early 1960s. As far as I can remember, the steep footpath in question was just a rough footpath. It certainly didn't look as it does today (see photo at top of letters).
Your 'new' Buzz is very impressive – a friend remarked on it yesterday!
Cynthia Snowden.
Photo below shows Mrs Hilder as W. I. President at a Halloween evening in October 1961.
(I am the pirate with the eye patch in the photo!)
*****
3rd July – from Northam Town Council.
We have noted the articles in the last two months' "Bideford Buzz" concerning May Hilder Way.
Northam Town Council totally refutes the suggestion that it is unaware of May Hilder. Her name is shown on our Honours Boards in the Council Chamber at the Town Hall, once as Chairman of the Northam Urban District Council and twice as Mayor of Northam Town Council. Both Members and staff are well aware of her and the contribution she made to the area.
Jane Mills,
Mrs M J Mills, MILCM,
Town Clerk,
Northam Town Council.
_______________________________________________