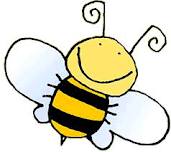 Can you help?
I am looking for information on the lane now known as May Hilder Way which is the footpath between Kingsley Terrace and Atlantic Way, Westward Ho! No one, not even Northam Town Council who named the footpath seem to know who May Hilder was. Nor is it known who maintains the footpath or who created the original path, although Torridge District Council were approached and asked to maintain it according to the Northam Council Minutes of 3rd June 2003.
I would appreciate any help as the footpath is part of Westward Ho's past history and its future.
Many thanks
Alan F Fulford.
****
Thank you Millie.
What an excellent article by Millie covering the WHAAM JR concert of 24th March appearing in your May edition. Millie is such an enthusiast and she will be hard to replace when she goes to University. Please convey my very best wishes to her and thank her for a great article. This was well received by many people.
I hope we will keep in touch with her and she is always welcome to attend future WHAAM concerts and join our facebook page.
Thanks to you too Rose for making all this possible.
John Barton.
****
Appeal for the oldest Old Boy?.
With the annual reunion of the Barnstaple Boys' Secondary Modern School fast approaching the organiser, Gerald Thorne, is trying to find the oldest North Devon boy that attended the school.?The boys school started in 1939, closed 1972 , and some of the pupils that started at the school at its inception have been to previous reunions, but no record was kept. ?Gerald is appealing to all the old boys, now scattered all over North Devon, or anyone to find the information. Bearing in mind that they will have started at the school at the age of eleven some could be well into their eighties. "Sadly we have lost so many old boys over the years that our numbers are dwindling. However we are looking forward to another great reunion at the Barnstaple Rugby Club on the evening of the 24th of June this year", said Gerald."
If you know of anyone from the school who is eighty and beyond please contact Tony Freeman on 01271850255, who will be endeavouring to find the oldest pupil for Gerald.
Tony Freeman.
______________________________________________