Young guns blazing.
In the 1960s, Batman hit people so hard they bled words. "BIFF!", "KAPOW!" and "ZLOCK!" rained from his fists as enemies sprawled on their backs, beaten into submission by groovy onomatopoeia, never to zlock again. Batman showed us the power of words. So when the Westward Ho! and Appledore Music Showcase shortened its name to WHAAM!- the noise of explosions, high speed car chases, of the late great George Michael in chinos- we knew we were in for a treat. On March 24th, this punchy title did not disappoint.
Organiser John Barton built on the success of last year and introduced WHAAM Jr, to take place before its senior counterpart. There was talent to spare- the young performers spilled out over their three and a half hour time slot to nearly 11pm. Throughout the night, the audience got a very good spread for their £5
entry fee with continuous entertainment from the Habibi belly dancers all the way through to headliner Yazzy Chamberlain. Times like these bring home how lucky we are to sleep on a hot bed of artistic talent, and how now more than ever we need platforms to show it off. You may remember our ode to the closed Queen's Theatre a few months ago, but you don't have to, because Sara Devonshire and friends summed it up much better with their chilling lament " A place that saved me." It honoured the old theatre in a way that can't be beaten; with the same soulful jazz bands that once filled its stage.
Despite some serious messages on offer, Jr WHAAM had a relaxed tone. The Pier House kept their seats in 'cosy table-formation' instead of straight lines, so it felt more like a jazz bar than a concert. People didn't arrive, dutifully clap at a relative and then escape again; they stayed to make a night of it.
As things grew blacker outside, the stars in our strobe-lit cubby hole shone. The Westward Ho! youth Theatre kicked it off with their excerpt of Fiddler on the Roof (coming to Kingsley Hall 2nd, 9th, 15th and 16th July this year) then action ricocheted from pop to country to Broadway and back again. Some acts clearly have a future in musical theatre, some had already started to write their own songs and some have been heard on local radio; all are hugely inspiring if you want to get into the industry too. If all this strikes a chord, and you'd rather be on stage than in front of it, you may find yourself in the line up next year. The organiser can be emailed at noahsark@uku.co.uk; "just include your name, email address, Facebook page and
mobile telephone number," said a post-show Mr. Barton, " a description of what you like to sing, whether solo or in a band, and perhaps a videoed performance would also help us a lot. Although there's already been acres of interest, I'm more than happy to make the next one even bigger if there is demand or it!" Information on future shows can be found at www.whaam-events.org
Anyone who performs at the Pier House is automatically competing against the food. It happens; the scent of chips wafts through to the function room, and before you know it, you've lost half your audience to the restaurant area. This didn't happen. During real highlights – and there were many – conversation stopped, hands grazed absent-mindedly at chip dishes, and eyes were trained fully on the performers. There is no greater testament to an artist's stage presence.
Aside from peaks and troughs for toilet breaks and snack runs, the audience stayed put. Its organisers even had enough chutzpah to hold the raffle early, safe in the knowledge that music alone would keep people rooted to the spot, without the added incentive of a prize draw at the end. Most do's would have kept the Breville polished kettle back as a piece de resistance, but the WHAAM didn't need all that. All it needed was the talent. And all the talent needed was an outlet. If we don't get another showcase in 12 months time, we are all well and truly zlocked.
Mille Sutherland O'Gara.
******
An important word from our sponsors:
Citizens of Bideford – the time has come. We need a new Youth Pager. Previously, the selection process was simple: a fight to the death with a weapon of your choosing, though the sword is actually mightier than the pen when it comes down to it, and this led to a lot of skilful warriors, but less skilled grammarians winning the role. We've shelved that idea now.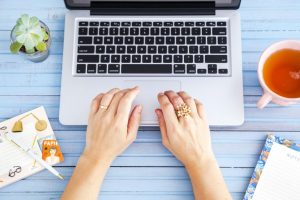 A battle of the wits instead! Do you have a thirst for truth? An eye for grammar? A yearning for free gig tickets? ( All part of the role.)
Bideford Buzz needs you! If you're interested, please email editor@bidefordbuzz.org.uk or sthandmill@gmail.com with a few choice details about yourself – name, age, interests and hobbies, to set up an informal chat. We'd love to hear from you, and you may be just the person we need! New recruits to start in September.
Sadly Millie is leaving us in September for pastures new at Cardiff University.
_____________________________________________