Send us your Buzzes…. Write to editor@bidefordbuzz.org.uk or to the address on front page.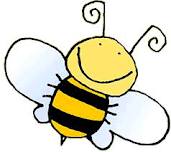 Norland Nannies.
I am wondering if you can help with some information about the wartime premises occupied by the Norland Nursery in Bideford early in the war. I was one of their resident charges at the time but have no memory whatsoever of the place.
They took over a Regency type property, Belvoir House, which I assume was on the Belvoir Road. I'd like to try and locate it, if it's still standing, to see whether seeing it again will call up any memories.
I wonder if there are any (by now very elderly) folk in Bideford who recall seeing the Norland nannies with their distinctive brown uniforms?
Will be grateful for any info you can turn up.
Paulette Pratt ppratt172@gmail.com
Re a thankyou letter (August Buzz)
Do please add another letter for the so very kind and generous Bridge Trust which gives to those of us who are disabled.
What a delightful town Bideford is!
Jean Williams.
Hunger for Justice.
Northam Methodist Church are supporting Christian Aid's 'Hunger for Justice' weekend on October 18th/19th, 10- 5 on Saturday and 10-3 on Sunday, with an austerity lunch after morning worship.
Various stalls, displays and talks. We are collecting hand tools in any condition as well as sewing and knitting items for re use by charities to teach trades to enable people to work, earn money and have a route out of the poverty trap. We are urging people to make the world a fairer place for all.
Carole Pegg.
_____________________________________________________________