Send us your Buzzes…. Write to editor@bidefordbuzz.org.uk or to the address on front page.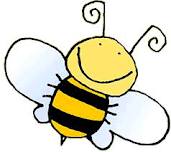 Shebberton Race Course.
Over the last few issues of Buzz attention has been drawn to the Bideford Races at Shebberton Race Course in yesteryear.
Whilst researching the history of Wickham Wine merchants Business (established in Bideford in 1817) amongst the artefacts I came across were
two booklets.
One booklet is the rules of Shebbberton Race Club dated 1922 and the other is the Official Race Card of the Summer meeting of 1925. From this you will see that WDK Wickham held the position of Clerk of the Scales.
Basil Pidgeon BEM
A Best-kept Secret.
In the UK there are over 500,000 people suffering from loss of central vision. A further 70,000 cases are diagnosed each year.
This is a health supertanker that is gathering speed.
The condition is Macular Degeneration and affects mainly people over 60 years of age
Some with Macular Degeneration may also experience hallucinations where they believe they are 'seeing things'. No they are not going balmy, this is a condition known as Charles Bonnet Syndrome where, in simple terms the brain invents images due to the shortfall in normal vision.
Find out more
The Macular Society provides help and support to sufferers, their families and carers and In Bideford the local Macular Support group is staging a Macular Sight Loss Open Day on 2nd Aug 2014 at Lavington Church, Bridgeland St, Bideford 10.30am to 2.30pm. Free admission and refreshments. All welcome.
Tom McInulty is one of the Macular Society's Group Support and Development Mangers. He says:
"This event is an opportunity to meet other local people affected by macular degeneration and to get information. We're hoping this event will help us to raise awareness of macular conditions, as well as enabling people to ask questions on living with central vision loss."
Alan Strawson
Group Leader – Bideford & Torridge Macular support group
01237 474128
Wellbeing and Discussion group in Northam.
Not everyone wants to join the U3A groups, excellent though they are. Not everyone has family to fill their lives. Not everyone is fit and active. That's all the negatives out of the way, now for some positive suggestions; everyone has an opinion on something, many have a story to tell, some perhaps would simply enjoy meeting up and listening to others. Listening properly is a skill..and a gift…as when we take time to really listen to others we are taken out of our own lives and become open to the ideas of others.
I am offering a monthly conversation group for mutual support, mind expansion.. and fun! There will be no gossip, and no hidden agenda. It will be limited to five people plus myself, and you will need to telephone to book, (on a first come basis). The first meeting will be at 54 Daneshay, on Friday 26th September 2014, topic: "Friendship". The next venue and topic will be up to you! Contact Marianne Richards 01237 479721
From Web Page
Home Guard Photo.
I was surprised and pleased to see this photo in the Bideford Buzz.    My late father in law is in this photo and I did not realise he had been in the Home Guard. Thank you. Karen.
A thank you letter.
It is widely recognised that having a good old moan is a British pastime. I work in retail and see hundreds of people a week, therefore I can moan about a wide range of issues. Sometimes its obvious things like the weather (too hot, too cold, too wet, too windy, too weathery) or rubbish music on the radio (all sounds the same, incomprehensible lyrics, not as good as music in the 80's, 70's 60's – delete as applicable); occasionally I find myself deep in a discussion about the size of chocolate bars (much smaller these days) or pack sizes of crisps (too big, share packs? no one shares a share pack, no wonder there's an obesity crisis). As you can clearly tell I am fully functioning moaner.
I would like to take a break from moaning to say a huge thank you. Thank you Bideford. Yes you heard me, Bideford. I was born in this pretty town and have lived here for 43 years. In September I start at Bath University and was issued with a reading list containing 22 books. On the advice of my partner I applied to The Bridge Trust for a grant towards these books and was awarded an amount that covered nearly all of them. What an incredible gift. To go to University at my age is a little bit scary and at times feels overwhelming. Receiving this amazing grant makes me feel like I carry the support of my town with me towards my future. So thank you Bridge Trust, having my books in plenty of time will help me to be better prepared for what lies ahead. I will miss my town while I'm away. It goes without saying that a huge part of that is because my family and friends are here as well as my wonderful man, but I will miss the people of Bideford too. So please wish me luck and feel free to tell me if I become an unbearable know it all, well more than I am already! To my beloved Bideford with love. Tracey Branch.
Mary Cliff
Following on from Mary's letter in May Buzz Anthony writes:-
I passed the details on to my cousin John Skinner. Although he has not lived in Bideford since about 1947 he is always keen for information about the little white town.
I have sent many photos of the town as it is today which were of great interest to him.
We are so pleased that you may be helpful in recreating this very old friendship.
Anthony Sanders.
_____________________________________________________________