Please send us your Buzzes!! Write to editor@bidefordbuzz.org.uk or to the address on front page.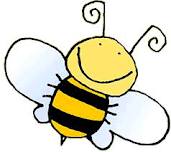 Tarka Morris Men
Tarka Morris Men are now getting into their Winter practice season, and are on the look out for new members. Morris Dancing is a great old English tradition, and is a marvellous way of keeping fit and making friends. It's also more fun than the gym!
Nobody knows the precise origins of Morris Dancing, but it has been well documented since before the time of Shakespeare. Some say that it is part of an ancient fertility ritual, but nobody can be certain.
We dance around the villages and resorts in the North Devon area on Tuesday evenings from May to September. After dancing we always drop into a friendly pub for music, singing and general merrymaking. We also dance at festivals and local events such as the Pilton Green Man celebrations. We dress in white, with rosettes in the colours of the local woodland, yellow, green and brown, on which are depicted otter paw prints, representing Henry Williamson's creation, Tarka the Otter, who swam in the rivers and tributaries of this area.
Our practices are held on Tuesday evenings from 8pm at the Bideford Amateur Athletic Club, The Pill, Bideford. All you need to be is male, with a good sense of fun and a willingness to learn.
Come along and give it a try! just turn up on a Tuesday evening or give me a ring on 01237 476632.
John Blackburn.
Writer's Blog!
It's good to see that Appledore Book Festival is going from strength to strength with each year that passes. I personally went to three events this year: the Appledorian Day on the Sunday, Peter Snow on the subject of his latest book, the burning down of the White House during the 1812-1814 war with the USA, on the Monday, and Jonathan Dimbleby on the Battle of el-Alamein on the Saturday . All three events were well-attended. The speakers themselves all seemed delighted to come here,and visitors from all parts of the country mentioned how enjoyable was both the Book Festival and their stay in Appledore.
I also discovered another local cultural gem during the month: The North Devon Decorative and Fine Arts Society. This is the local branch of a national organization that meets once a month at Durrant House Hotel, with guest speakers on all manner of subjects artistic: this month's talk was by Mr. Julian Halsby on the Pre-Raphaelite painters. Next month's talk is on the subject of Tudor and Jacobean Miniatures by Dr. Catherine Oakes. It doesn't really need any advertising from me, though , as it is already very well-attended.
Next month is November, and November in North Devon means herrings. I notice that Clovelly is holding its annual Herring Festival on Sunday 17 November.
Chris Trigger.
Appledore Book Festival puts atmospheric fishing village well and truly on the literary map.
With some 59 events ranging from a talk by tireless 81-year old local charity worker Deri Rundle on her recent book Never Again – about the work she undertakes in war-torn Rwanda – to a lavishly illustrated talk about Brazil from Monty Python star turned travel writer Michael Palin, this year's Appledore Book Festival offered an eclectic range of the talks by authors that also included Lynda La Plante and television presenters Richard and Judy – along with workshops for aspiring authors – and such annual fixtures as an Appledorian Day exhibition of local memorabilia, a jazz evening at The Beaver Inn – this year featuring the Martin Speake Trio – a comedy evening at the Appledore Hall with Les Barker – and a number of guided walks with local historian David Carter and ghost walks with Terry Bailey- and a Books & Authors quiz evening at the Seagate Hotel.
Comments left by festival visitors summed up their impressions of Appledore – and these include Professor Helen Taylor of Exeter University, who chaired the New Voices event for debut authors – and said: "It's absolutely wonderful and such a privilege to be able to talk to first-time novelists about their work and to hear about their struggles and their enthusiasm and read their amazing books. The enthusiasm of Appledore is great and testifies very well to the strength of the Festival."
Lucy Clarke, debut author of the successful The Sea Sisters, benefited from her visit to the coastal village. After taking part in the New Voices event, she said: "I've met lots of very nice locals and in fact the taxi driver who picked me up from Barnstaple station is now going to be a research assistant on my next book. He knows a lot about sailing and he's offered to answer any questions to do with that so we've swopped emails.
And there were plenty of laughs when poet Pam Ayres entertained audiences with such comments as: "It was my first time in Appledore and I'm rather sorry because it is so nice and I didn't even know it was there."
The Appledore RNLI lifeboat crew saved the life of historical and romantic novelist Kate Furnival and her son several years ago. As a North Devon resident and a speaker at this year's festival she told us: "Queen Mary I said that when she died Calais would be engraved on her heart. Well, when I die Appledore will be engraved on mine." Given the heavy workload involved for the organisers, planning for next year's festival will soon be under way – and if you'd like to note the dates in your diary – it will run from Saturday 27 September to Sunday 5 October 2014. The festival's web address is www.appledorebookfestival .co.uk
Barry Evetts.
Northern Devon Foodbank.
Since April of this year, the Northern Devon Foodbank has distributed almost 10 tonnes of food and has been able to help over 1400 adults and children, through crises such as benefit changes, sickness, debt, unemployment and domestic violence. A big 'thank you' to those churches and schools who donated almost 1 tonne of food throughout the Harvest Festival period, the variety of donations was wonderful. In November, volunteers for the Northern Devon Foodbank will be asking for your donations from some local supermarkets. However, please contact us if you are a member of a church, school, community organisation or local business and you would be willing to arrange a work day food collection of non perishable items or organise a fund raising event. We can be contacted on info@northerndevonfoodbank.org.uk and 07874 206438.
Ginette.
——————————————————————————————————–