Please send us your Buzzes!! Write to editor@bidefordbuzz.org.uk or to the address on front page.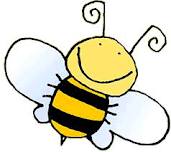 More memories of Bideford Hospital.
Bideford Hospital holds many memories for me. My first visit was occasioned when, age 4, I was playing a game of poking my fingers in the large mangle we had in the back garden on washday. Unfortunately, my sister turned the handle when middle finger was in the cogs !! I remember screaming and then fainting; the finger was crushed from middle joint to tip, but Dr Hewetson saved my finger and although it's stiff from the middle joint it functions perfectly. Second occasion was to have my tonsils out as so many did back in the 40?s. I remember I had to share a bed for short period with a little girl and I was outraged !! and for some reason I had big woolly bedsocks on!!. Next time I fell out of a tree and burst a blood vessel in my eye – once more Dr Hewetson to the rescue. He was our family doctor back when that really meant something and the NHS was in its infancy,and I think his dedication to his work influenced me as I ended up working in Community Mental Health for 30 years myself first as a CPN, and in later years as a Senior Nurse Manager for CPN's Day Care and Elderly Care units, a long way from the early days.
Michael Sheppard (from the webpage)
The Torridge Hospital.
My nursing career at the Torridge Hospital almost never was ; it was in the early seventies, and my brother Tony Hayes worked there as a Porter. I was 18 years old and my first introduction to nursing was to help clean and dress the patients bed sores, some that were really huge and deep, I remember going home for lunch and saying I can't go back, but I did and worked there for a few years before transferring to the Kingsley Hospital in East-the-Water.
The Torridge Hospital was a wonderful place to work. I was on Ward East West 1 with Sister Hollow in charge along with Staff Nurses Fowles and King, (she later became Matron at the Bideford and District Hospital)
I often wondered when I first started working there why so many of the older patients were reluctant and even afraid to come into the hospital, but later I found out that the Torridge Hospital started out as the Bideford Workhouse and a lot of the older patients still knew it as that.
Ward East West 2 with Sister Symons and Sister Walters and Nursing Auxilliaries and one cleaner to each ward; I remember two, Dorcas Cudmore and Ethel MacKenzie. It was a hard long 12 hour day but the patients were lovely, a lot had dementia and when you are young you never think that in later life it could be you. My favourite Ward was Fulford Ward, recovery from Hip Operations and Palliative Cancer Care, with Sister Martin, Sister Lilley, Staff Nurses Amos and Muholland ;other nurses I worked with were Pat Cook, Rosie Ridd, Wendy Ford, Cath Pengelly, Shirley Duke, Olive Parish, Sheila Tanton, Cath Colwell and Jean Squires, with quite a few others ; there were so many wonderful people that I worked with and some lovely people that I helped to nurse , but in finishing I must mention Linda and Barbara who worked in the Hospital Office. It was a sad day when the Hospital closed and things were never the same again, progress I suppose.
Sharon Lacey. nee Shortridge.
Seafield House, Westward Ho!
I still have amazing memories of my family holidays there. We used to go at the same time each year as other families from Liverpool and Bedford, and a lovely lady from near the Scottish border. I can say that the holidays were always great fun and that Seafield was such a beautiful house and garden. We would play football in the garden or go down the private stairs to the rockpools when the tide was out. The beach was the destination most days and great times were had there learning to surf. Seafield was so grand to me that it always felt somewhere special. I shared the big room on the first floor, looking out onto the garden and the sea. Each night we had a great time after dinner in the conservatory with all the other kids. Some nights the dads would go to the beach for late night swimming!! I visited some years ago and was upset to see that Seafield was in a poor state of repair. Perhaps someone might return it to its previous splendour PLEASE. Places like Seafield deserve to be saved and enjoyed. Chris Mumford (from the webpage).
Harvest of Talents at Holy Trinity Church,Westward Ho!
When we realised how many different hobbies and crafts were practised by the people in our three churches, Appledore, Northam and Westward Ho! we decided to bring them together in an exhibition just for fun. Harvest of Talents will be open on Saturday 28 September from 10am-4pm, and again on Sunday 29 September from 12noon-4pm. Refreshments will be available in the Church hall next door.Come and see – the exhibition is free and you may be inspired to take up a new hobby yourself when the nights start to draw in!
On the Sunday morning there will be a joint service of praise beginning at 10.30am at which everyone is welcome. We look forward to seeing you.
Catherine Webb
Oak Tree finds a home.
I just want to tell you how happy you have made me by printing my oak tree home request and photo; discussions are in hand for a possible home very close to me, (I will let you know when confirmed) and this morning I had another offer which will be a good back up.
Marianne Richards.
There is a new puppy in Bideford.
Vanya, an eight week old Golden Retriever x Flat Coat Retriever Guide Dog Puppy, is the 24th Guide Dog Puppy to be puppy walked in the Bideford area by Penny and Tony Hall.
Vanya will live at the puppy walkers' home for approximately one year; during this time she will learn basic obedience and be socialized in every situation a fully grown Guide dog is likely to encounter in its working life.Vanya looks forward to meeting and greeting the people of Bideford and surrounding areas.
Penny Hall.
Appledore Band.
Many thanks for the excellent exposure that you have given to Appledore Band on your website – we should have an excellent 'Last Night of the Proms'!
Ernie.
Morris dancing.
If you are interested in Morris Dancing in and around Bideford, October is the best time to join in. Bideford Phoenix Morris begin their Wednesday evening sessions at the Baptist Church, Mill Street, Bideford on the 2nd of October at 8p.m. Whatever your experience you will be introduced to the dances with a large amount of exercise and a great amount of fun. We are a 'Cotswold' side – dancing hanky and stick dances essentially originating from these counties. In the winter we dress as a 'Border' side dancing for the North Devon Hospice.Musicians also very welcome so come along and join us and prepare for dancing out from May to September at fetes, festivals and well known local Inns.Contact Neil Bennion on 01237 473798 or n.bennion@btinternet.com
___________________________________________________________________