BUZZ  WORD
Welcome to Buzz Word-  the new updated letters' page. Feel free to send us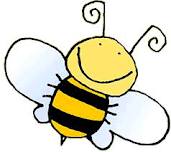 your Buzzes!
Olympic Torch – Pictures wanted
Can anyone help us?   We watched the Olympic torch with our grandson, who was visiting at the time,  but were unable to get a photo of him and the torch ; we were at the end by Rydons garage at the bottom of Raleigh Hill , he was sitting  on my shoulders at the time.
I have looked through pictures online but none of the end, does anyone have any photos of the crowds at this point ?   We would be very grateful for a copy so our grandson can recall the day in the future. Many thanks
A.J.Wilson. allenwilson375@btinternet.com
PS Editor's note- I'm afraid I missed the torch altogether – too busy looking at the Media lorry in front of it!
Henry Williamson
Most people associate Henry Williamson with his best loved book 'Tarka the Otter' and indeed he was a great naturalist,  as well as being the father of six children.   So it is not surprising that in the early days of BBC Bristol's Children's Hour, he was also the resident naturalist and  responsible for a series called 'Walks with my children' .
I am researching the early  history of BBC Bristol as part of a project on education.
If anyone has any information on the part played by Henry Williamson in 1935/6 or any other information about those early days at the BBC  please contact me via Buzz.
Rose Arno.
Support Your Local Gymnasts.
The North Devon Display Gymnastics Club needs your support yet again!    No, not your money but a moment of your time to vote for us in the Lloyds Bank Community Award Regional Final. Having  had our work with young people recognized when we won the local round, we were  then put forward for the regional award of £5000 and have  now got down to the final four.    If we won, it would be possible to Sports Match this to achieve a total of £10,000, which would enable us to buy a complete kit of Free Running equipment. The decision as to who is awarded the money now lies in your hands as it will be decided by public vote.   Free Running is an amazing way for young people to let off steam and take risks in a safe, controlled environment with special trained coaches.    This is now recognised as part of the British Gymnastics bank of  new activities and skills and  is aimed at providing a means of keeping young people in sport at a time when they would either be not involved or about to drop out.    Since the opening of the new gym centre at Caddesdown  numbers have increased so  much that more  equipment is needed to meet the demand.    Having had such brilliant community support so far, we now appeal for your help again.    You can vote twice, either on the internet or by text.   All you have to do is log on to  https://www.lloydsbankinggroupcommunities.com/communityfund/cf_home.asp and cast your vote.      SMS voting for the club is also operational, and supporters can text VOTE and the SMS code of EX1 to 61119.
We are up against some stiff opposition and other worthy causes but we hope that you will feel that you can support a cause that will benefit  lots of local young people.  Please get your family and friends to vote as well.    Let's show what a community can do when they join together and support each other.
LP
Bar-tailed Godwits spotted
On Wednesday 6th June I spotted four Bar-tailed Godwits who entered the Torridge mud flats on the east side.   Of the four,  one was a male with rusty red underside and mottled chestnut and dark brown upper parts.    These are rarely seen  on the Torridge and are generally found  in Scotland.
DL Barnes