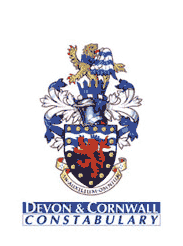 FROM THE BEAT -
POLICE NEWS AND ADVICE

'SCAMS'  – DONT LET THEM FOOL YOU
There are always all manner of SCAMs going on.   They will arrive over the internet, through your post, unsolicited telephone calls, and sometimes even via a door step caller. We give the same advice with regards to any 'get rich quick' or 'surprise win' scheme.   If it seems too good to be true, it almost certainly is. Always consult others before you commit to anything and never believe that you have to do something there and then. Here are some pointers that should help to educate, and if adhered to, keep you safe.
These schemes usually have a plausible and persuasive patter explaining that you will benefit with little effort or risk. Here are some common scheme types:
You've won a major prize in a lottery or draw, even if you haven't entered one .
You have exclusive entry to a scheme that's 'guaranteed' to make you money.
Earn easy money by agreeing to help them get sums of money out of their country .
A chance to join an investment scheme that will make you vast amounts of cash.
However, they will be aiming to trick you into doing something along these lines:

Send money up front: They may request this in all kinds of ways, such as saying it's an administration fee or tax, but however it's dressed up, the aim is to get you to give up some of your money (and remember, you've not received anything yet, except hollow promises which will inevitably turn out to be false)
Give them your bank, credit card or other personal details: NEVER fall for this one. You should always be very wary who you give such details to. If anyone asks this of you report the matter to your bank immediately
Ring an expensive premium rate phone number: this could cost you a fortune.  One simple way to avoid phone scams is to block your phone line from being able to make premium rate calls, contact your phone company about how to do this.
Buy something first in order to collect a prize: there will be no prize or, at best, it'll be worthless. If you receive an e-mail you consider to be a scam then our best advice is to delete it, certainly without opening it.
More Help and Advice  -
Office of Fair Trading: If you have lost money and become a victim of an overseas scam, the OFT would like to hear from you. Call them on 0845 722 4499
Consumer Direct: Call for help and advice on 08454 04 05 06 or check their website www.consumerdirect.gov.uk or check out their SCAM WISE leaflet.
ICSTIS: You can complain to ICSTIS, the regulator of 09 phone lines if you have become a victim of a premium rate phone line scam. You can call ICSTIS or even check the status of premium rate numbers by calling them on 0800 500 212 or viewing www.icstis.org.uk
Police: You can call the police to report a SCAM. We will advise you how to protect yourself from further abuse. Please bear in mind these schemes are very often based overseas.
PC 3569 Dick Rowlands and PCSO John McGovern
Bideford Police Rural Neighbourhood Beat Team