PARK EMPTY – PARK SECURE – PARK SAFE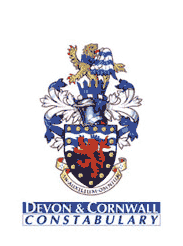 The Police have recently become aware of a small increase in the number of theft from motor vehicle  ('TFMV') offences occurring in the Bideford area, including the rural area past Hartland and out to the Cornish border. To keep this in perspective, we are not talking about large numbers. However, as we have managed to reduce crime in the area year on year, small increases do become very notable. In 2008 we had 131 TFMV offences, in 2009 this was down to 85, by 2010 we had it down to 63 such offences and in 2011 this dropped further to just 56 (little more than one a week in the whole area).
What concerns us is that in December of 2011 we had 9 TFMV offences, and so far in January we have had 10.  (Four of these were satellite navigation systems left on the windscreen).   In addition, we have noticed the frequency of theft of petrol from cars has increased.
ARE DRIVERS MAKING IT EASY FOR CRIMINALS?
Unfortunately some drivers show considerable disregard for their own property.   A few years ago regular police patrols throughout North Devon and Torridge checked many thousands of unattended cars in a twelve month period.   As a result 818 cars were located which were all, in effect, inviting any passing criminal to try their luck. Amongst the property found on display in these vehicles were the following items:  118 handbags and wallets, 48 cameras and binoculars, 185 mobile phones, 72 items of sports equipment, 92 tool boxes, 147 CD collections, 99 shopping bags, and 89 items of clothing (often jackets and coats, which are tempting to thieves as they may have a wallet or a purse in the pocket).   Each of the car owners was sent a letter of advice from the Police.   It is questionable if their respective insurance companies would have been similarly public spirited, particularly with the 77 local drivers who left their cars unattended with keys in the ignition ……
WHAT CAN YOU DO?
The key point all drivers must remember is that almost all vehicle crime is preventable. Unfortunately prevention doesn't just happen, and everyone needs to be active participants in crime prevention if we are to stop opportunist thieves stealing our things. Please remember that a great deal of vehicle crime occurs as a result of an opportunist thief seeing something of value, which is poorly secured, and which is in a place that reduces the chances of them being caught.
Removing the temptation is a pre-requisite to all crime reduction. Therefore, removing all property from your vehicle, or locking it in the boot if this is not possible, is the single most effective measure you can take. Please also ensure that your car has a locking petrol cap and where possible you have parked near to good lighting or near to housing.
Finally, if you see someone acting suspiciously give the police a call on '101', or if you are certain an offence is taking place, '999'.     Our patrols are always ready to respond to such calls.
Please remember 'PARKED EMPTY MEANS PARKED SAFE'
PC 3569 Dick Rowlands and PCSO John McGovern
Bideford Rural Police Neighbourhood Team