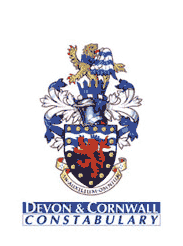 The police have had a number of calls recently about suspected bogus door to door collections.
There are certain protocols for persons asking for money from members of the public and these must be for registered charities and organisations.
Under no circumstances should any conversations regarding money or bank accounts be undertaken on the doorstep without seeing some form of I.D etc and you should never disclose any P.I.N. numbers for accounts or cards.
If any person knocks at your door requesting money or cash and you are in any way doubtful of the legitimacy of the collector call the Police straight away on 101 or in an emergency 999. Try to remember as much specific detail of the caller and make a note of any vehicle registration number they may be using.
Remember your senses are usually right – If it does not feel or seem legitimate or you are being put under pressure then simply decline and close the door.
PC 3569 Dick Rowlands and PCSO John McGovern
Bideford Rural Neighbourhood Policing Team
********************************************************************
101 – The new non emergency number for Devon and Cornwall Police
Textphone 18001 101 for the deaf, heard of hearing or speech impaired
Always call 999 in an emergency
********************************************************************
Devon and Cornwall Police aims to serve the communities
of Devon and Cornwall and help inspire greater confidence in the
Police. For more information please visit our website at
www.devon-cornwall.police.uk
********************************************************************