The public library has been with us for over a hundred years. Although  as a librarian I'm biased, I still believe that it offers something very rare these days –  not just books,free to all, but also companionship, community links and friendship. Without sounding too trite  the  library offers stability in a changing world
It's  a place where if you like you can stay all day, reading, browsing the newspapers, keeping warm, using computers, discovering new facts –  and it costs NOTHING . Where else can you do this without someone trying to sell you a product?
This is just a small sample of what's on offer……
Up to 12 books can be borrowed for three weeks- longer if you renew them- costing nothing (except a small fine if you are late returning them)
Hire of CDs and DVD for a small charge,but free spoken word loans or cd loans if you are disabled
Access to any books in the County system (50 libraries to choose from) or out of County for that hard to track down, out of print book
Free Internet access and access on your own home computer to on-line reference sources like Newsbank and Encyclopedia Britannica (If you come into the library you can also access the family history site Ancestry free of charge). Access at home to the on line catalogue where you can reserve books of your choice.
We'll give you a funky new library card with a key fob, a smart 'welcome' pack and  a smile. For more details contact your local library on these numbers
Appledore tel 477442  open Tuesdays 10am-12pm; Thursdays 10am-12pm 2pm-5pm Saturdays 10am-12noon
Northam 475111  open Mondays 9.30am-1pm; Weds 9.30am -1pm 2pm-7pm
Thursdays 9.30am-1pm; Fridays 9.30am-1pm 2pm-7pm  Saturdays 9.30am-1pm
Bideford 476075   Mondays 9.30am-7pm; Tuesdays 9.30am-5.30pm';Wednesdays 9.30am-12pm; Thursdays 9.30am-7pm; Fridays 9.30am-5.30pm and Saturdays 9.30am-4pm
If you'd like a talk  from us to your group about the library service, just ASK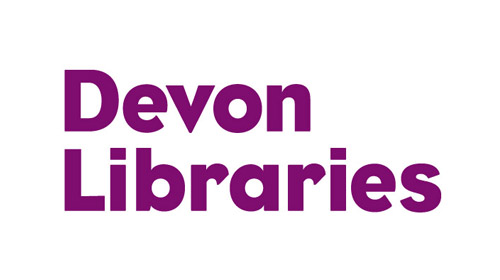 http://www.devon.gov.uk/libraries
————————————————–
NEWS  FROM  THE  BURTON  ART  GALLERY  FOR  JULY
The Friends of the Burton Gallery arrange events throughout the year for all; phone 01237 471455.
The  Cafe du Parc will feed you;  the Museum will give you an insight in Bideford's history;  the Ceramic Collection will inspire you to be creative;  the Tourist Information Centre will help you to enjoy North Devon;  the Shop will provide you and your family with books and playthings, and when you have seen it all, you can have a pleasant walk in Victoria Park, one of the very best in the area, family friendly and free. Have a good Summer   Diana Warmington